The proliferation of home improvement apps has made it easier to find and compare house painters that can work with your budget. However, more choice does not always translate to better quality. In fact, the abundance of home-improvement professionals available on tap increases your chances of hiring an incompetent painter.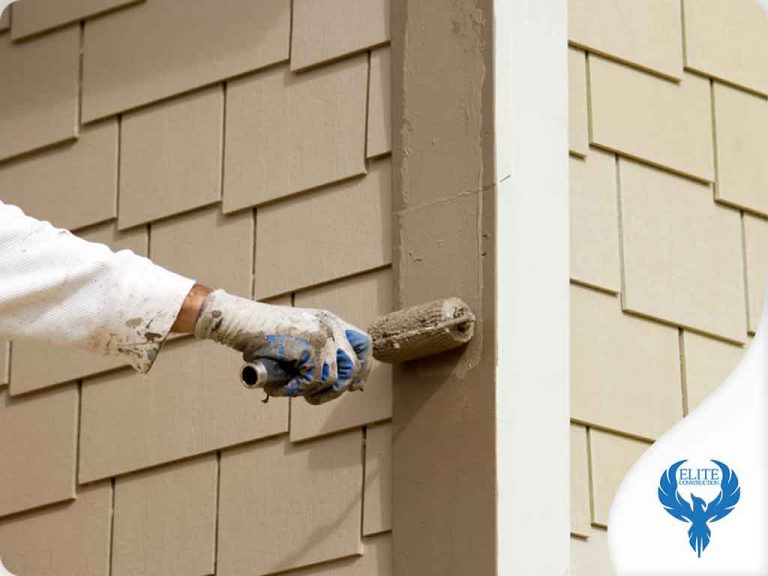 Regardless of where you look for your painting and siding contractor, exercising due diligence matters. Today, Elite Construction & Roofing shares expert tips for sizing up your prospective house painters.
Put a Premium on Credentials
Insurance policies, certifications, and awards separate trustworthy professional painters from unreliable amateurs. Thesequalifications indicate proficiency and integrity, but you should not take any credentials at face value.
Verify any information your house painter will gives you, and validate any claims on the award/certification iissuers webiste.
Have a Personal Talk
Your conversation with your prospective contractor is literally a job interview, so ask the right questions. It is your opportunity to express your concerns and test the knowledge of your painter.
Apart from listening to what the other party has to say, try to read their body language.  This can speak volumes about a painter's love for the craft and expertise.
Scrutinize the Estimate and Contract
An exterior house painting project may not be as complicated as a window replacement, but the job will definitely have lots of moving parts.
Request a detailed bid including the products that will be used, the breakdown of the estimated cost, the timeline of the project, and the responsibilities of your contractor. Although estimates do not have a universal format, they should leave you enlightened and not confused.
Moreover, do not sign the contract without reading all of its contents. This document should be the unabridged version of your detailed estimate, so make sure both contain the same information.
With over 15 years of industry excellence and a solid local reputation in Lakewood, Thornton, and Golden, CO, Elite Construction & Roofing is certainly the name you can trust. Call us at (844) 217-0506 to talk about your house painting project and get a free estimate!