Restoration Specialists: Functional, Stylish Replacement Windows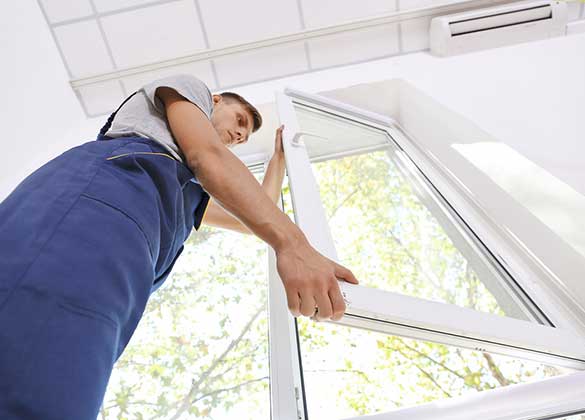 As your trusted general contractor, Elite Construction & Roofing provides top of the line restoration and replacement services for your windows. We are here to professionally assist you in choosing replacement windows that match your aesthetic preferences and offer even more benefits in terms of functionality, energy-efficiency, and ease of maintenance.
We have been providing professional window replacement for more than a decade. From classic wood to contemporary vinyl, we are adept at handling all types of windows, with strict adherence to the industry's best practices. Our installers are fully equipped with the latest techniques, and frequently undergo training to master their craft.
Telltale Signs of Faulty Windows
Damaged windows can be quite costly in terms of high energy bills. That's why it pays to understand the warning signs, so you can take immediate action. They include:
Moisture leaks through seals or any part of the window
Any type of damage to the window caused by weather
Drafts around or in front of the window
Moisture between window panes or on sills
If you have noticed any of these signs, contact Elite Construction & Roofing for an in-depth assessment and professional recommendation.
Prompt Response, Excellent Service
Nowadays, home and commercial property owners place high importance on how well their windows deliver in terms of energy savings, property value, and curb appeal. That is why Elite Construction & Roofing offers high-quality windows that meet all of your expectations. Our replacement windows are designed to maintain a comfortable indoor temperature all day long and save on your energy bills.
We understand the inconvenience associated with storm damage, so we respond quickly and work hard to ensure a smooth, hassle-free process. We can even assist with your insurance claim, helping you recover for needed repairs or replacement windows.
Talk to Us About Your Window Replacement Needs Today!
Elite Construction & Roofing proudly serves residents and business owners in Denver and the Front Range of Colorado from Castle Rock to Fort Collins. Call us today at (720) 446-9633 for a FREE estimate. We would love to hear from you.