Professional Siding Installation with Elite Construction & Roofing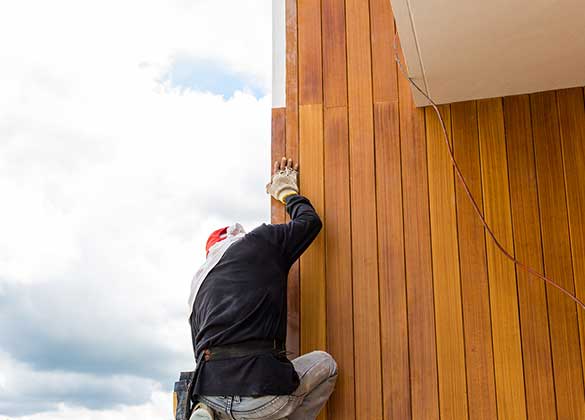 A beautiful and pleasing home exterior is one of the key elements to a solid first impression, and that usually begins with the condition of your siding. Good siding not only boosts your home's curb appeal, it also protections against the elements and improves overall energy efficiency. If your existing siding has recently been damaged by a storm, or you simply want a new look for your property, Elite Construction & Roofing is the siding company that will get the job done right.
We have vast experience in helping local property owners enhance the appearance and value of their homes and buildings by not only installing, but also restoring their siding. As your trusted siding contractor, we use only the highest quality materials, and we put our award-winning workmanship into every project. We take great pride in exceeding your expectations by delivering custom solutions, honest and professional service, and lasting value.
Restoring Your Home's Siding After A Storm
Next to the roof, your siding is perhaps the most noticeable part of your home's exterior. So when a storm hits, it's important to move quickly to determine the extent of damage and make repairs. Elite Construction & Roofing has the necessary tools, skills, and experience to restore damaged siding on time and on budget. We take great pride in our attention to detail.
We provide a variety of options from industry leader, James Hardie®, so you can be sure that your new siding will protect and beautify your home for years to come. As a leading siding contractor, Elite Construction & Roofing will walk you through each option and provide expert assistance through the insurance claims process for a smooth, hassle-free restoration.
We carry a General Contractors license, and we are bonded and insured for your protection.
Get in Touch With Us For Your FREE Siding Estimate Today!
Need siding restoration immediately? Or are you simply looking to redefine the look and feel of your home? Get in touch with the experts at Elite Construction & Roofing. Call us at (720) 446-9633, for a free siding estimate. You can also reach us by completing our convenient request form. We would love to hear from you!