Renovations And Remodels
Here at Elite Construction & Roofing, we offer a full range of engineering and design services to help you plan and execute your dream project. Whether you're thinking about knocking down a wall, updating your bathroom, or installing new flooring, we can help you every step of the way. We'll work with you to create a custom design that fits your unique needs and style, and then our experienced team of craftsmen will bring your vision to life with precision. So if you're ready to make your dream home a reality, give us a call today. We're happy to answer any questions you have and start on your project right away.
---
Professional Contractors
We understand that starting a construction project can be a daunting task. There are so many decisions to be made, and it can be hard to know where to start. That's why we offer a comprehensive design service to our clients. We will work with you to create a design plan that reflects your vision for the project. Once the design is complete, we will then work with our team of engineers to ensure that the plans are feasible and that your house will be safe and stable. Once everything has been signed off, our master tradesman will begin construction, turning your dream home into a reality.
Our Team Is Proud To Offer A Wide Range Of Services
Demolition
Framing
Plumbing
Electrical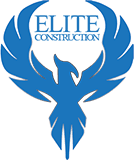 Drywall
Tile
Painting
Flooring
At Elite Construction, we are dedicated to helping our clients achieve their vision for their home or business. We are a licensed, bonded, and insured woman-owned family business that works throughout Colorado. We have experience with both residential and commercial properties and can provide a wide range of design services. Whether you need help with renovations, new construction, or just some cosmetic updates, we will work closely with you to create a space that is both functional and stylish. In addition, we are committed to providing outstanding customer service and will always go the extra mile to make sure you are satisfied with our work. If you are looking for a construction company that you can trust to get the job done right, please contact us today. We look forward to hearing from you soon!
---
Water Damage Restoration
Water damage can be a huge hassle, but fortunately, we're here to help. We have years of experience dealing with insurance companies, and we know how to get everything covered. Once that's out of the way, we can pull permits, schedule trades, and do great work. All you need to do is give us a call and pick your favorite materials. The rest is up to us. We're confident that we can take care of everything for you, so please don't hesitate to give us a call. We'll be happy to answer any questions you may have.
Have You Tested For Mold?
Did You Get A Sample Of That Floor Before They Threw It All Away?
Does It Look Like The Bottom Of Those Doors Might Have Soaked Up Some Water?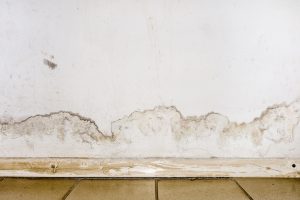 These are just a few of the questions that Elite Construction inspectors are already thinking about when we come out to inspect your property. It's easy to miss the items that may come back to haunt you later, especially when it takes weeks to get an answer from the insurance company. Elite Construction can handle the documentation and communication with insurance. Give us a call today for all of your remodel and restoration needs!