Roof Storm Damage?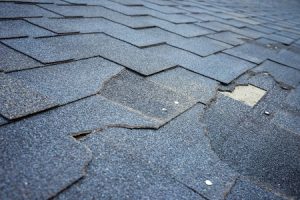 Most property owners dread the day their roof needs repair. Here at Elite Construction and Roofing, we understand the stress that comes along with significant home improvement projects such as roof repair or replacement.
However, when you hire our team at Elite Roofing to repair your roof, you get a team of professional roofing contractors who arrive on time and are respectful of your space. Additionally, any roof repair completed by our experienced team of roofers is done thoroughly and correctly the first time, no shortcuts, just high-quality workmanship.
How Do I Find
Roof Repair Near Me
?
If your business or home has a leaky roof, it's essential to call a professional roofer as soon as possible. Even small leaks can lead to big, expensive problems with the roof down the line. Elite Construction and roofing team will inspect the roof and locate the leak at the source to perform an effective repair whether you require our residential roofing or commercial roofing services. 
Roof Repair Services
In addition to repairing leaky roofs, the highly-trained team and full-service roofing contractors at Elite Construction and Roofing is experienced and can perform a wide range of roof repairs on both commercial and residential buildings, such as:
Repairing worn or damaged shingles
Replacing missing shingles
Replacing or repairing damaged or cracked caulking and flashing
Repairing broken flashing seals
Repairing and patching wooden shake shingles
If you notice a problem with your property's roof, call our team of roofing experts or fill out one of our contact forms to start the repair process. From concrete tile roofs to traditional asphalt shingle roofs, our GAF-certified company and roofers are trained to work on any type of roof, including commercial flat roofs and TPO roofs.
Symptoms of a Damaged Roof
Some of these issues may seem small, but if you notice any of the following, call us to inspect your roof as soon as possible:
Missing shingles
Peeling paint or wallpaper inside the home
Wet insulation
Damaged flashing
Membrane deterioration
Sagging
Free Estimates by Professional Roofers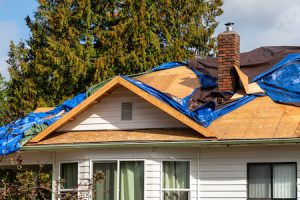 If you're unsure about the condition of your roof or what it needs, call us to make an honest and straightforward assessment of your roof. We will sit down with you and go over all of your options. You never need to worry about being sold something you don't need.
Roofs don't last forever. Most homeowners will replace their roof at some point during the lifetime of the house. However, with regular maintenance and high-quality repair, your roof can last decades! Don't wait on suspected roof damage or leaks. It doesn't take long for a small problem with the roof to become a big, more expensive problem with the roof and the structure of the building. Instead of repair, you may end up considering a new roof installation.
Why Us?
When it comes to choosing the right roofing company for your project, there are multiple factors to consider. Here are just a few reasons:
Cost-Effective Roofing Services
At Elite Construction and Roofing, we understand that significant repairs cause a lot of financial stress. We don't overcharge or sell you services or products that you don't need. In some cases, we can even help navigate the insurance process for claims related to your roof repair.
High-Quality Roof Repair
We are a full-service roofing contractor and we only use high-quality roofing materials, whether the roof is foam, metal, flat, or pitched. No matter the type of roof, our contractors are trained and experienced to work on it.
Professional Service
We pride our customers' satisfaction and encourage our employees' professionalism. And you don't have to take our word for it: read some of our five-star reviews from satisfied customers!
Timely Completion of Roofing Projects
You won't be waiting for months on end for our team of professional roofers. We give honest estimates and perform the work when we say we will. We are the best choice for reliable roofing services in Denver. Our responsive team is available to answer your questions for either your commercial roofing or residential roofing project. Call today!
Fallen Tree Limb? Emergency Roof Repair Available
Some roof damage is so extensive that it cannot wait for repairs. For roofs damaged by fire or other significant trauma such as a fallen tree limb or hail damage from the monsoon season, call us to get started as soon as possible!
Not all severe damage to the roof requires an entire roof replacement. Still, after a thorough inspection, the contractors at Elite Construction and Roofing will go over your roof's condition with you in detail and give honest recommendations.