How Do I Find the Best Roofers Near Me?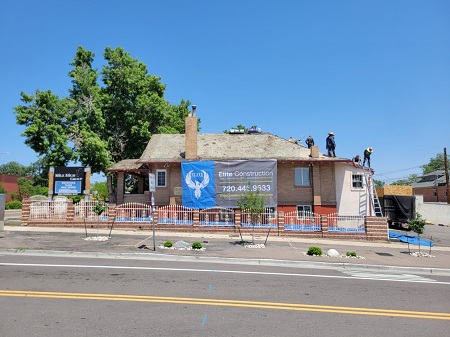 If you're in Colorado Springs or Northern Colorado, you don't have to look far for experienced roofing contractors and excellent service. Elite Construction & Roofing is a licensed, insured, and bonded general contractor. This means you are working with a legitimate remodeling and construction professional when you choose us. We are also a member of the Roofing Consultant Institute and a Haag residential and commercial authorized roofing inspector, plus we have been certified by the Tile Roofing Institute and GAF, North America's largest roofing manufacturer. These roof certifications point to our commitment to quality, giving you peace of mind knowing that your home or business is in good, capable hands.
Collectively, our staff boasts 50 years of experience, having worked with nearly all windows, roofing systems, and paint products for a variety of exterior projects. Every day, we work hard to be superior contractors, guaranteeing we complete your project with speed and precision at a reasonable price.
Residential and Commercial Roofing Contractors
Elite Construction & Roofing offers quality services, including roofing repairs, roof replacements, and roofing installations to both commercial and residential clients in the Colorado Springs area. Our roofing services include:
Roof Repair
Roof Replacement
Roof Installation
Roof Maintenance
We Are Your Professional Roofing Company in Colorado Springs
Elite Construction & Roofing is a top-notch roofing repair contractor in Denver and the Front Range of Colorado. We have experienced industry professionals dedicated to quality service. Our team of experts handles storm restoration, repairing shingle roofs, and fixing leaky roofs or holes. We always make sure to give every project the time and attention it needs to meet your highest expectations.
Types of Roofing We Can Work On
Elite Construction & Roofing has been in the roofing industry for over fifteen years. This extensive experience in roofing, coupled with our satisfied customers, means that we are the roofing contractor for you whether you need commercial roofing services or residential roofing services. We work with a variety of roofing materials and roofing projects, including:
All phases of construction
Any flat roofing system
Asphalt
Composites
Concrete
EPDM
Metal Roofs
Modified
PVC
Slate Roofs
Sloped Roofing Systems
Spray Foam
Tile Roofs
TPO
And more!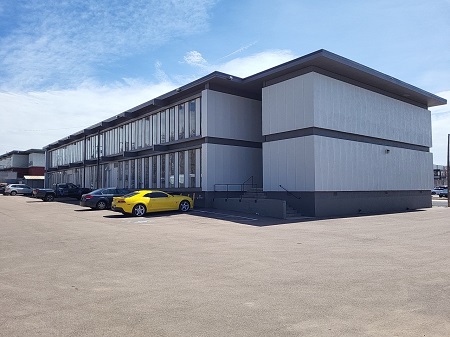 We know top-quality roof products are critical to ensuring the best results for your property, so we only work with reputable brands in the industry, such as GAF, Mule-Hide, and VELUX. These products are backed with stellar warranties from the manufacturers for your peace of mind. Our roofing contractors and customer service professionals will also make sure that you have a thorough understanding of all of your options when it comes to your roofing system, so you can pick what suits your needs based on your budget and preferences.
We Perform Roof Maintenance
As a certified GAF company, we fully understand the necessity of having a well-structured roof maintenance program. To keep your property's roof in great condition, it's best to be proactive and stay ahead of any roofing issues before they have a chance to worsen (which could result in more expensive repairs or the need for a complete roof replacement). Elite Construction & Roofing strictly follows GAF's roofing maintenance guidelines.
Your Roof Repair Near Me Search Is Over
Finding the right roofing contractor for your repair job can be an intimidating task. We understand the importance of a reliable roof and offer a range of roof repair services to meet all of your needs. From flat roof repairs, metal roofing repairs, and residential asphalt shingle roofs to commercial roof repairs, our team is here to help you deliver results that will last. Don't wait any longer – if you experience damage or notice missing shingles, contact Elite Construction & Roofing today!
Call Us About Your Roofing Project
Our happy customers can attest to our excellent customer service and roofing services. No matter your roofing issue, roofing material, or roofing maintenance needs in Colorado Springs, Colorado, Elite Construction & Roofing can handle it with quality products and a reliable team. Call today so our professional roofers can get started on the inspection of roof today!