How Do I Find the Best Flat Roofers Near Me?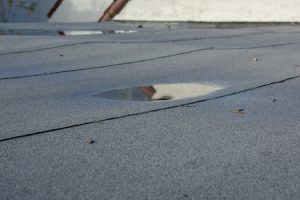 Whether you're a homeowner, business owner, or building manager in the Denver area, one question that's probably crossed your mind is "How can I find quality flat roofers near me?" Flat roofs are a popular option for commercial buildings in the Denver metropolitan area. The roofing experts at Elite Construction & Roofing and Roofing have decades of combined experience when it comes to flat roof systems and flat roof installations. We are a GAF-certified company and we use high quality roofing materials in every one of our roofing projects, whether we are performing residential roofing services or repairing commercial roofs.
Flat Roof Leak Repair
Our flat roof leak repair services can help flat roof owners avoid some of the more costly repairs and replacements that flat roofs are susceptible to. The flat sections of flat roofs can suffer leaks from poor installation, exposure to high winds, heavy snow loadings and even flat roofing membranes with insufficient protection from UV rays and elements like rain and hail. Flat roof leak repair is usually necessary for flat roofs that have suffered damage due to water infiltration or other factors. If you suspect your flat roof has a leak, it's time to schedule a roof inspection with one of Elite Construction & Roofing and Roofing's roofing experts.
What Are the Advantages of a Flat Roof?
Flat roofs have a number of advantages that property owners in Denver, Colorado should know about.
1. Easy to Maintain
The flatness of flat roofs means they are easy to maintain and clean. Flat roofs are also less likely to be damaged by trees in storms. In Denver, flat roofs make great patios for grilling or entertaining, offer the option of storage space beneath them, and many flat roof installers will even allow flat roof owners in the Denver area to build a patio on their flat roof.
2. Quiet and Energy Efficient
Flat roofs are energy efficient and tend to repel sound, so flat roofs in Denver will help to keep neighborhoods quiet and peaceful. In addition, flat roofs can be made from recycled materials or environmental friendly substances that have no negative impact on trees or other flat roof components.
3. Variety of Materials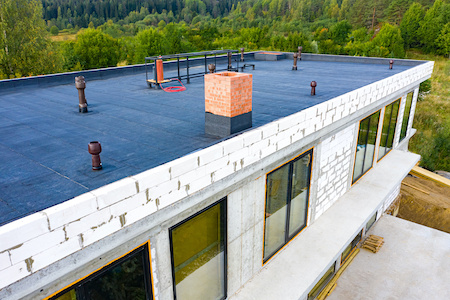 Flat roofs are also available in a number of different colors and materials, which means flat roofs can easily be repainted to match home exteriors. At Elite Construction & Roofing and Roofing, our contractors have experience with a wide variety of roofing materials. If you're looking for a roofing company that can perform a high-quality flat roof replacement, no matter the roofing material or property type, Elite Roofing is an excellent option for peace of mind. One of our roofing experts can go over your flat roofing options for your residential or commercial property. We can also help you explore another type of roof if you want!
Where is the Best Flat Roof Repair Near Me?
If you're in Denver, Colorado, Elite Roofing is the best choice for flat roof repair, replacement, and maintenance. Our commercial roofing contractors are experts on flat roofing systems and participate in continuing education and training to ensure that our service is excellent. Call us today for a licensed roofer to perform a flat roof inspection. We offer a variety of flat roofing services, including maintenance, repair, roof installation, and more. Call today for a roof estimate!