We're the Commercial Roofing Contractors You're Looking For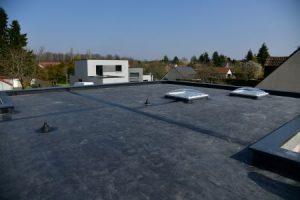 At Elite Construction, we are the roofing company you can rely on for all of your commercial roofing needs. Our experienced team of experts is knowledgeable in commercial roofs and all types of roofing like shingles, metal, flat, tile, slate, asphalt and more! With years of experience working on commercial roofs of all kinds and sizes, we are the commercial roofing company that can handle it all – from minor damage to major catastrophes. Rest assured that you will be in great hands with our team as we work hard to ensure that the quality of our work meets your needs.
Upgrade Your Property With a New Roof Installation
The average lifespan of a roof can range anywhere between 10-20 years depending on factors such as location, type, and types of weather events. If your existing roof is over ten years old and in need of maintenance, it can be a stressful process trying to figure out the best solution for your commercial building. This is why we strive to provide our clients with the best possible advice – our team of experienced professionals will assist you in assessing your property's condition with a full roof inspection before helping you decide on an efficient replacement. Not only that, but opting for a complete roof replacement also gives you the opportunity to upgrade – from energy-efficient options and high-profile shingles, replacing your rooftop provides a chance for you to revitalize your property and give it a fresh new look.
We Perform Commercial Roof Inspections Before Every Job
Regular roof maintenance is critical in order to extend the life of your roof and ensure that it remains safe for years to come. When considering a contractor for roof replacement services, it is important to have an inspection performed in advance to assess any damage or other issues that may need to be addressed. Regardless, regular inspections should be conducted to guarantee the safety and condition to give your roof an extended life. We follow GAF's maintenance guidelines, ensuring safety and proper procedures are followed every time and giving you peace of mind.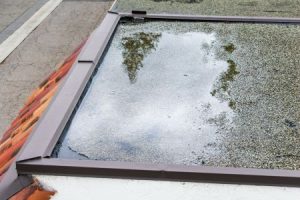 Regular Maintenance Starts With Your Roof
Ensuring the longevity and safety of your commercial building begins with a sturdy, reliable roof. Commercial roofing should be considered a worthwhile investment for your property and should protect you from all types of weather regardless of the season. Professionally maintained commercial roofs save businesses money in the long run, preventing costly repairs. Installing a brand new commercial roof eliminates worry and uncertainty that your roof won't hold up. Keep your commercial property up-to-date and safe with quality installation for all commercial roofing types.
Denver's Top Commercial Roofing Specialists
At Elite Construction & Roofing, we don't just make promises – we put our words into action. We are highly dedicated to setting the highest standards of quality and exceeding customers' expectations, offering professional commercial roofing replacements that will bring any home or business to life. We know how important it is to business owners to complete a project on time and within budget, which is why we go the extra mile to create the finest end results while staying competitively priced. When you need a roof replaced, you can trust the commercial roofing experts at Elite Construction will be there for you each step of the way. Get in touch with us today to find out more about what we can do for you!