I Need to Find Metal Roofers Near Me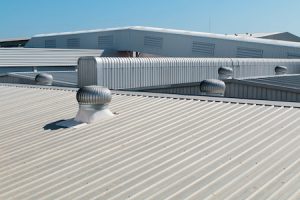 Metal roof repair in Denver is something that you need to know about. If you have a metal roof and it has been damaged, then we can help. Metal roofs are very durable and long lasting if they are properly cared for, but sometimes they will get dents or corrosion from the elements. We offer services like patching holes, repairing seams and even replacing sections of your metal roof so that it will last as long as possible! The professional roofing contractors here at Elite Construciton and Roofing have decades of experience when it comes to seam metal roofs, metal roofing systems, and many other roofing services. Whether you need roof inspections for your commercial buildings or you are looking to repair your residential roof, we can help you!
Metal Roof Leak Repair
The metal roof repair experts at Elite Construction & Roofing and Roofing are ready to help you with any questions or concerns that you may have about your roof. Whether it is an emergency roofing situation, a routine maintenance task, or just general information about the process of installing a new metal roof on your home, we're here for you! Metal roofs are durable and long-lasting. They also provide structural strength, security from fire, and excellent protection against hail damage (which is a plus here in Denver!).
What are the signs that my metal roof needs repairs?
If you notice water seeping in through your ceiling and walls, as well as peeling paint and rotting wood frames around windows and doors on the exterior, you may need to replace your roof.
What is the metal roofing process if I need a replacement?
Elite Construction & Roofing and Roofing will install a new metal roof on your home by first removing all of the old shingles and then installing an entirely new layer of high-quality steel sheeting with welded seams. After the new roof is installed, your home will be leak-proof and ready to last you for decades.
Why choose Elite Construction & Roofing and Roofing?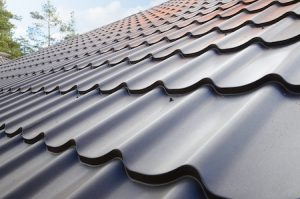 Our team of roofing contractors undergo training and our company is GAF-certified. We have dozens of positive reviews from local business owners and homeowners who are satisfied with our performance. We are proud to be a roofing company that Denver residents can trust. No matter the roofing material, whether you want a new shingle roof on your home or you need new commercial roofs for your properties, we can meet with you and go over all of your options. We are one of the leading metal roofing companies in the Denver roofing industry. To get started on your metal roofing project, give us a call today to set up a roof inspection and an estimate!
Our experienced roofers can also help repair your metal roof after a bout of harsh weather or wind damage. Storm damage is stressful, especially when it affects your home or business. However, our quality products and trained roofing contractors can get all types of roofs repaired as soon as possible for you. Call today for excellent customer service and a response time not often found in Denver. We also have a contact form you can fill out as well.