Tile Roofing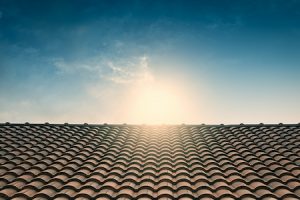 A common choice for roof protection in Denver is tile roofing. Both clay and concrete tile roofing provide a certain beauty that other roofing materials cannot provide. While not all roofers handle roofing tile, Elite Construction and Roofing is a roofing company that can both install and repair tile roofs in Denver. We also handle a large portion of the surrounding area, including Fort Collins.
Waterproof Tile Roofs
Waterproofing for a tile roof is reliant on the installation of felt underlayment and metal flashing. We promote the use of modified rubber underlayments that will not dry out and crack as quickly as asphalt paper felts do.
The Colorado sun literally bakes and dries out the asphalt in the felt. This, in turn, will cause the paper to crack and, eventually, will result in a leak. By using modified rubber underlayments and installing the appropriate metal flashing, your roof will stand the test of time. Property owners all over Denver choose aestheticly pleasing clay tiles or slate tiles for their roofs. Our roofing tile expertise along with our professional roof repair contractors will give you peace of mind after your tile roof installation project. You can have a tile roof in Denver as long as you hire the tile roofing experts at Elite Construction and Roofing!
Commercial Tile Roofing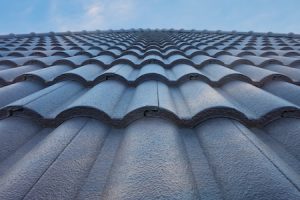 As a licensed, bonded, and insured roofing contractor in Denver, our experience working with roofing material options have made us the premier roofers in the metropolitan area. That is why so much of our customer base comes from word-of-mouth referrals. Our happy customers have tile roofs that have been installed or repaired to handle all of the weather that Denver throws at us. Compared to asphalt shingles, the energy costs of tile roofs can save you money on your commercial property's utility bills.
Tile Roofing Contractor in Denver
Having a regular inspection of your tile roof is the best way to ensure it is in good shape. However, all too often, a leak is the way people find out there is a problem with their tile roof. If you have experienced a leak, we are able to fully scrape the damaged area.
We Believe The Difference is in the Details
We thoroughly remove all damaged material. All aspects of any tile roof repair will be weather-proofed and prepared to handle the heat and rain. The concrete roof tiles and clay roof tiles we work with are from top-of-the-line manufacturers and are Made with high quality and durability you can count on.
Contact us today for all your tile roofing needs. We do tile roof installations for both commercial and residential buildings as well as all manner of tile roof repairs.