Roofers Near Me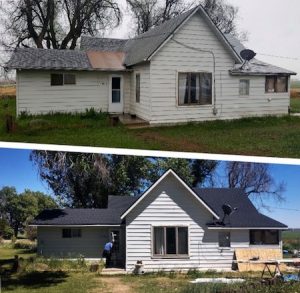 If you're in Fort Collins or Northern Colorado, you don't have to look far for experienced roofing contractors and excellent service. Elite Construction & Roofing is a licensed, insured, and bonded general contractor. This means you are working with a legitimate remodeling and construction professional when you choose us. We are also a member of the Roofing Consultant Institute and a Haag residential and commercial inspector, plus we have been certified by the Tile Roofing Institute and GAF, North America's largest roofing manufacturer. These certifications point to our commitment to quality, giving you peace of mind knowing that your home or business is in good, capable hands.
Collectively, our staff boasts of 50 years of experience, having worked with nearly all windows, roofing systems, and paint products for a variety of exterior projects. Every day, we work hard to be superior contractors, guaranteeing we complete your project with speed and precision at a reasonable price.
Roofing Contractors
How long has it been since you've had your roof inspected by an expert? Your home is only as good as the condition of your roof. As one of the leading roof installation, repair, and maintenance companies in Fort Collins, CO, Elite Construction & Roofing provides you with all the essential roofing services you need for your home. We have highly trained and skilled roofing specialists who can spot any damage or leaks that might be affecting your home or business's comfort and structural integrity. Our roofing services include:
Roof Repair
Roof Replacement
Roof Installation
Roof Maintenance
We can fix minor problems or recommend a complete replacement of your roof, depending on the extent of damage, to ensure that you'll have solid and lasting protection over your head for years to come. For many years, we have been a leader in the industry with competitive prices and top-quality work that is second to none.
Local Roofing Company
Elite Construction & Roofing is a top-notch roofing repair contractor in Denver and the Front Range of Colorado. We have experienced industry professionals dedicated to quality service. Our team of experts handle storm restoration, repairing shingle roofs, or fixing roof leaks or holes. We always make sure to give every project the time and attention it needs to meet your highest expectations.
Types of Roofing We Can Work On
Elite Construction & Roofing has been in the roofing business for over fifteen years. This experience coupled with our extraordinary customer service means that we are the roofing contractor for you whether you need commercial roofing services or residential roofing services. We work with a variety of roofing materials and roofing projects, including:
All phases of construction
Any flat roofing system
Asphalt
Composites
Concrete
EPDM
Metal Roofs
Modified
PVC
Slate Roofs
Sloped Roofing Systems
Spray Foam
Tile Roofs
TPO
And more!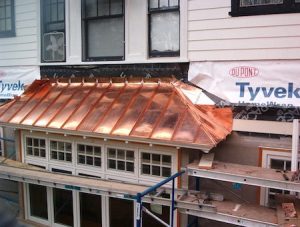 We know top-quality roofing products are critical to ensuring the best results for your property, so we only work with reputable brands in the industry, such as GAF, Mule-Hide, and VELUX. These products are backed with stellar warranties from the manufacturers for your peace of mind. Our roofing contractors and customer service professionals will also make sure that you have a thorough understanding of all of your options when it comes to your roofing system, so you can pick what suits your needs based on your budget and preferences.
Roofing Maintenance
As a certified GAF company, we fully understand the necessity of having a well-structured roof maintenance program. To keep your property's roof in great condition, it's best to be proactive and stay ahead of any roofing issues before they have a chance to worsen (which could result in more expensive repairs or the need for a roof replacement). Elite Construction & Roofing strictly follows GAF's roofing maintenance guidelines.
Call Us About Your Roofing Project
Here at Elite Construction & Roofing, our home improvement services don't just stop at roofing. We understand that to ensure the lasting performance of your home, you need comprehensive services from a qualified contractor, like us. That's the reason we offer a wide selection of upgrade services to cater to all your exterior home improvement needs. Our happy customers can attest to our customer service and excellent roofing services. No matter your roofing issue, roofing material, or roofing maintenance needs in Fort Collins, Colorado, Elite Construction & Roofing and Roofing can handle it with quality products and a reliable team. Call today!