Elite Construction & Roofing: Your Exterior Painting Expert in Denver and the Front Range of Colorado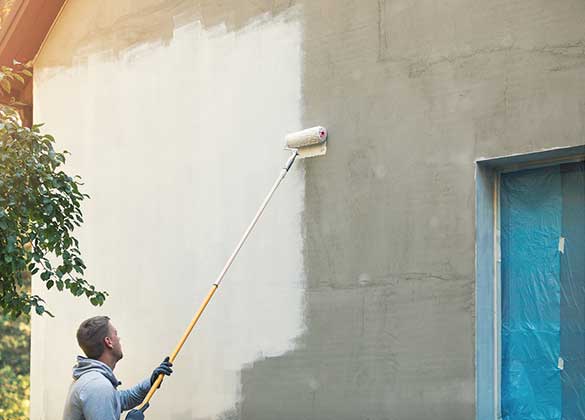 For more than 15 years, Elite Construction & Roofing has been serving homes and businesses, providing expert exterior painting services to breathe new life into properties into residential homes and commercial properties. We know what goes into a quality paint job, so you can count on us to deliver, ensuring that you receive the most from your investment.
What We Offer
A paint job can do a lot of things for you, but only when done right. At Elite Construction & Roofing, we take pride in doing painting services right, guaranteeing that you will enjoy all the benefits that a freshly painted exterior can bring. Want to give your home's aesthetic appeal a boost? Interested in refreshing your business' exterior spaces? No matter the scope of your project, you can expect to be provided unmatched customer service with our assurance that you and your exterior painting project are in good hands.
For best results, Elite Construction & Roofing uses only the leading paint brands, and makes a wide range of color options available to complement every home or business.
The Elite Construction & Roofing Difference
Collectively, the Elite Construction & Roofing staff boasts decades of experience in the industry. Many, many years of addressing customer needs exactly, providing homes and businesses with the products and services they require. We are painting experts, but our comprehensive experience also includes roofing, siding, windows, and custom construction.
A licensed and insured general contractor, Elite Construction & Roofing is also a member of the Roofing Consultant Institute (RCI) and is certified by Haag, the Tile Roofing Institute, and GAF.
Talk to Us!
To learn more about our exterior painting services and what we can do for your home or business, give Elite Construction & Roofing a call today at (720) 446-9633. To schedule a FREE inspection, you can also fill out our online contact form, and we'll get back to you right away.