If you have plans of replacing your older windows with newer and better ones, you'll be pleasantly surprised to learn that you have an abundance of options when it comes to window styles. After all, you're more than free to pick windows such as double-hung, sliding, or casement windows. But while these are all good window styles to consider, there is one that you shouldn't forget about: specialty windows.
In this article, window and roofing contractor Elite Construction & Roofing lists the four advantages of specialty windows.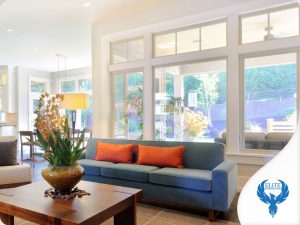 Improved Energy Savings – If you opt to install specialty windows in your home, experts say that there's a high chance you can earn significant energy savings. This is because since custom windows can be designed to exactly fit your window opening, you can reduce the occurrences of air leakage, preventing warm or cold air from escaping your home. This in turn allows you to rely less on your home's HVAC unit to keep your home comfortable all year round, translating to improved savings.
Easier to Match – When you opt for standard windows, there can be times when they're difficult to match with your home's interior and exterior. This is where custom windows have the advantage as they can give you greater flexibility when it comes to styling and aesthetics, giving your home a better look overall.
Expanded Design Options – As any window and roofing contractor will tell you, custom windows have a wider range of design options. This is due to the fact that unlike the standard windows you can obtain at the hardware store, custom windows let you pick the style and features that you want to see the most in your home. This helps you further improve the overall look of your home.
Easier Installation – Finally, if you opt to install custom windows in your home, you'll find that your window contractor will have a much easier time doing so as they require less prep work and materials to be fitted into your window opening. This helps you save a lot of time and money when it comes to the labor process.
Make your search for an expert window and roofing company much easier by turning to Elite Construction & Roofing. When it comes to roof and window replacement services, we are the number one pros to turn to and you can count on us! Give us a call at (720) 712-1870 or fill out our contact form to get a free estimate today! We serve homeowners in Lakewood, Thornton, Westminster, and other nearby areas in CO as well as the Denver Metro area and the entire Front Range of Colorado.