Having a small yard doesn't mean building a deck is impossible; all it takes is proper planning and a few innovative ideas to make it work. To help you out, reputable deck and roofing contractor Elite Construction & Roofing is sharing some small-deck design ideas that's perfect for your home.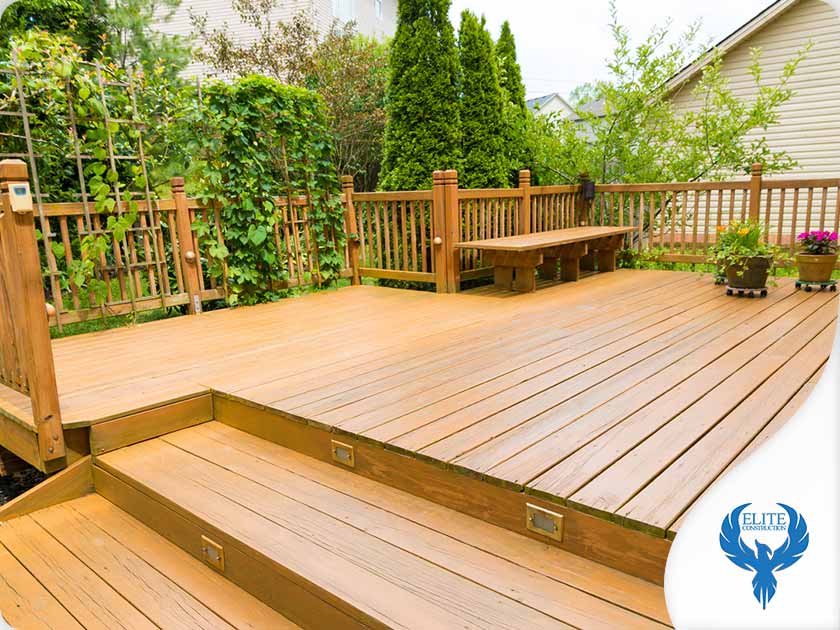 Figuring Out What Your Needs and Preferences 
Your lifestyle plays a major part in your small-deck project. Determine how you typically use your outdoor space and how you'd like to use it. For instance, if you regularly gather family and friends for meals, then you'll want to maximize the deck area for seating and maybe include a spot for a grill.
Making Sure Your Deck Doesn't Look Out of Place
A good way to ensure a successful small-deck design is to make the style, materials and shape feel in sync with both your home and your landscape. With your trusted deck and roofing contractor, you can plan out a small-deck design that encourages an efficient, natural flow between indoors and outdoors. For example, you can install a small deck right outside your kitchen if its doors lead to your home's side yard.
Other Small Deck Ideas to Keep in Mind
If the walking surface of your deck will be more than 30 inches from the ground, we recommend adding guard railings that are at least 36 inches high with balusters that are no more than 4 inches apart.
Where your deck is not more than 30 inches from the ground, you can also add bench seating that both helps define the edges of your deck and provides built-in places to sit.
When it comes to excellent deck installation, there's only one deck and roofing company that offers the best services. Call Elite Construction & Roofing at (720) 446-9633 or toll free at (844) 538-9813. You can also contact us through our convenient online form. We serve Lakewoord, Thornton, Westminster and the surrounding CO areas.