When you're looking for a new window replacement, you'll be pleasantly surprised at the number of options available to you. However, what should you choose? Understanding what each option has to offer is a great first step in ensuring you pick out the best one for your home. To help you get started, Elite Construction & Roofing shares three major reasons why you should choose vinyl windows.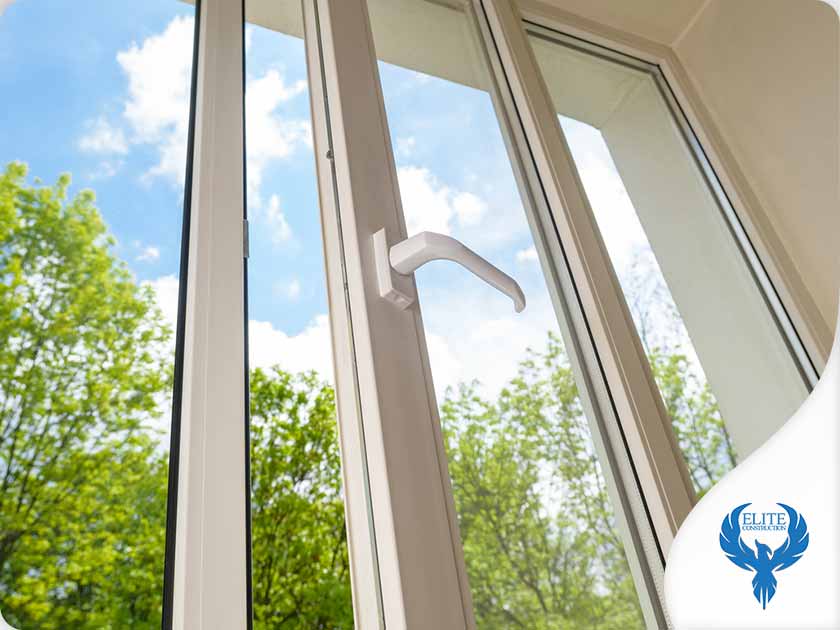 1. They're Versatile and Eco-friendly
Vinyl is made from polyvinyl chloride (PVC), which makes the material very pliable. It also means the material can be customized and molded into nearly any shape or window frame, so you won't really have a hard time finding one that suits your home's exterior design. Old vinyl windows can also be melted and remolded into other products, which makes the material very eco-friendly.
2. They Hold Up in Extreme Conditions
As a trusted window and siding contractor, we recommend vinyl windows especially in areas that experience extreme temperatures. The material doesn't naturally transfer heat so it won't warp, discolor, fade or crack under fluctuating temperatures. They're very resistant to moisture damage as well, so you won't have to worry about rot or mold growth.
3. They Only Require Minimal Maintenance
Compared to other materials, vinyl windows don't require that much maintenance. You don't need to stain or sand this type of material since they're already available in a wide variety of styles and colors. You'll be able to find the right one for your home's exterior design, and they'll last longer than a normal paint job. Vinyl windows still do need an occasional cleaning with liquid soap and water; you'll need to do this if you want to keep it in good condition.
When you need a professional on replacement windows, there's only one window and siding company to trust. For top-notch services, call Elite Construction & Roofing at (720) 446-9633 or toll-free at (844) 538-9813. You can also contact us today through our convenient online form. We serve Golden, Thornton, Lakewood and the neighboring CO areas.