Should you remove snow from your roof? The short answer is yes, especially since it can create a lot of problems for your roof later on. Elite Construction & Roofing, a top roofing contractor in the state, further elaborates on why removing snow on your roof is important and shares some maintenance tips below.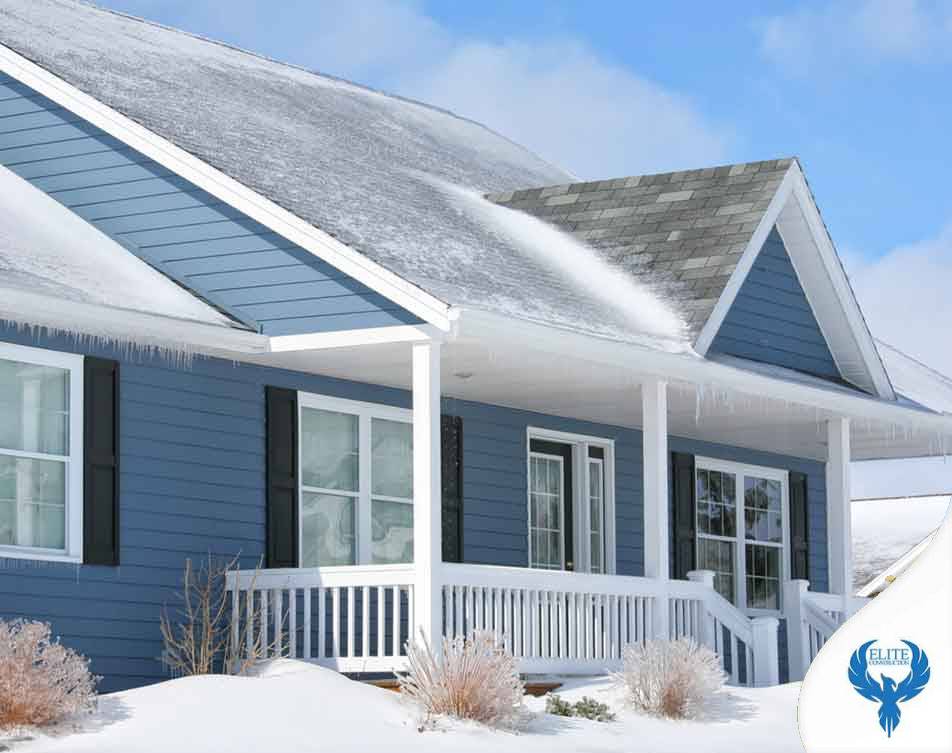 What's the Worst That Could Happen?
The heat from your attic melts the snow on your roof, causing it to flow down until it reaches a colder section and freezes. Eventually, ice builds up near the edges of your roof, forming what contractors call ice dams. Ice dams compound the problem of water run-off—they prevent melted snow from draining into the gutters. Left unattended, the added weight can cause a portion of your roof to collapse.
When Should You Remove Snow?
As a rule of thumb, you should clear your roof after 6 inches of snowfall. However, this can vary depending on the weight of the snow. On average, wet snow is six times heavier than dry snow, so you might need to clear your roof a bit earlier, especially if you have a flat roof. Wet snow adds more burden to a flat roof's structure than a pitched roof.
How to Safely Remove Snow From Your Roof
Don't climb onto your roof—the surface can be slippery. Plus, you'd be adding more burden to its structure. Use a roof rake from ground level instead. Keep in mind you'll need to use a lot of upper body strength to use a roof rake properly. If you feel your body isn't up to the task, it'd be better to hire a roofing contractor.
Although using a roof rake is the safest way to clear your roof of snow, there will always be risks. For example, you can slip on frozen pavements while clearing your roof. Remember, when you're in doubt about a maintenance task, it's always better to stay on the safe side and leave it to a reputable professional.
Elite Construction & Roofing is an experienced roofing company with an A%20 rating from the Better Business Bureau®. To get a free estimate, call us at (844) 217-0506 or leave us a message on here. We serve homeowners in Lakewood, Thornton, and Westminster, CO.