All kinds of debris can fall off your roof while it's being replaced, damaging your garden and even parts of your home's exterior. Elite Construction & Roofing, a top roofing company in the state, shares some tips on how to protect them below.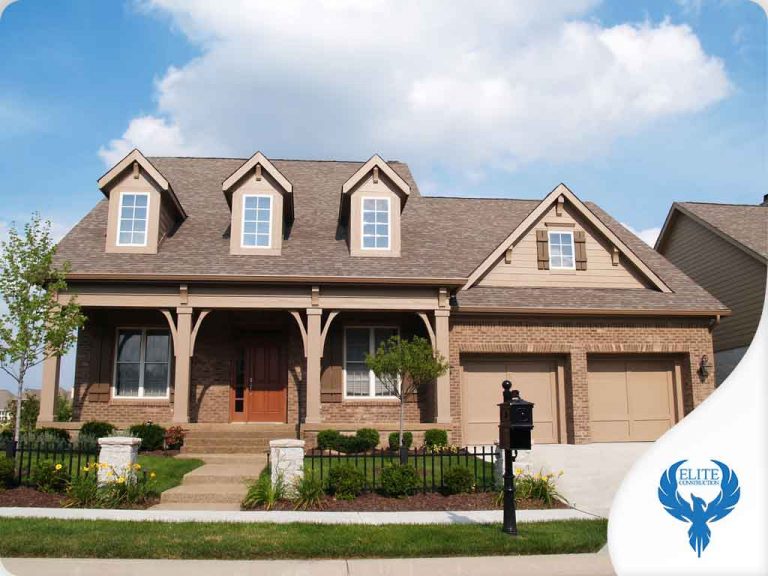 Lay Plywood on Top of Your Driveway
Falling debris and construction tools can damage your driveway. Laying plywood on top of your driveway should protect it from scrapes, plus it would be a good idea to clear the path to free up space for the contractor's equipment and dumpster. Cover Delicate Plants With Tarp
Drape a tarp over your lawn and fragile plants to protect them from falling shingles or decking. You shouldn't worry too much about large shrubs and mature trees—they can usually withstand the impact from falling debris. When to Cover Pools
You should also cover your pool with tarp, or any kind of waterproof covering for that matter, if it's near your roof. You don't need to do so if it isn't located next to your home. But just to be on the safe side, check the weather forecast on the day of your roof replacement as strong winds can blow debris towards the pool. Inform Your Contractor About Vulnerable Parts of Your Home Exterior
If your yard has other potentially problematic areas, like a hot tub, a mini children's playground or even your exterior, inform your contractor about them. They can then take the necessary precautions to safeguard these areas.
Normally, you'd only have to complete the last step—pointing out the vulnerable parts of your home—if you hired a professional roofing contractor. It's standard practice for contractors to do all of the aforementioned steps.
However, if you're having doubts about your contractor's qualifications, take pictures of your exterior and driveway before the roof replacement. That way, you can keep track of any damage that might happen.
Looking for a certified roofing contractor in your area? Elite Construction & Roofing, a GAF® Master Elite™ contractor, offers a wide range of roofing services. For inquiries, call us at (844) 217-0506 or leave us a message here. We serve homeowners in Lakewood, Thornton and Westminster, CO.