Painting your exterior is a cost-effective way of enhancing your curb appeal—only if it's done properly. Elite Construction & Roofing, a top siding company in the state, lists below the most common exterior painting mistakes homeowners make.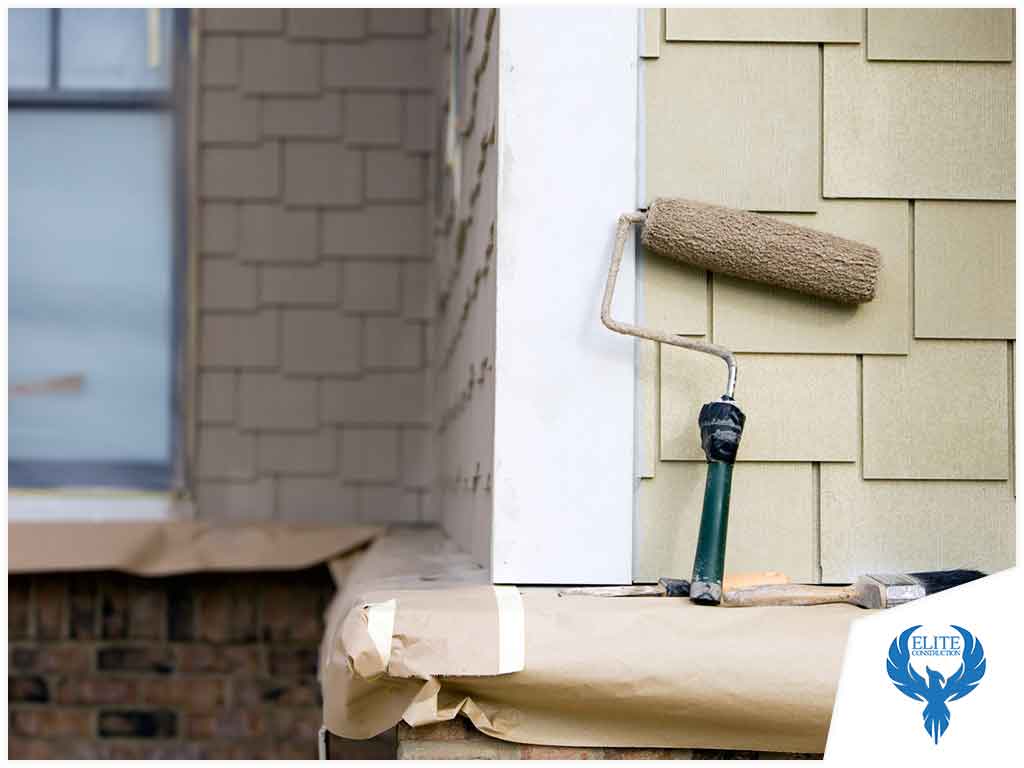 Picking the Wrong Tool
Each brush and roller leaves a specific finish. As a rule of thumb, the smoother a roller is, the smoother the paint it leaves and the smoother the surface it's supposed to be used on. It's harder to pick the right paintbrush, but following some rules can help.
The stiffer the brush, the more paint it can hold and the clearer the lines it cuts. If you need to reach corners, pick a brush with an angled tip. However, you need to be careful when handling stiff brushes, as they tend to flick paint and create quite a mess. Soft brushes, on the other hand, are more suited to applying stains and finishes. Using the Wrong Kind of Paint
Manufacturers will indicate whether their paint is for exterior use, interior use, or both. Overlooking such labels is a more common mistake than you think. Not Applying Primer
Sometimes, homeowners misinterpret the labels through no fault of their own. Some manufacturers market their products as paint and primers in one. Products like these are fine for light-duty work. But for heavy-duty work, you'll need to apply primer to make the paint bond better with the surface. Failing to Prep the Surface
Whether or not you used the right tools and kind of paint, you'll still end up with a lackluster exterior if you didn't prep the surface before painting it. Paint won't stick to a dirty surface. Before painting your exterior, always clean the surface with a mild cleaning solution. DIY Painting Without Enough Experience
Perhaps the most common mistake homeowners make is taking on DIY painting work without sufficient skills or experience. Home improvement shows make painting seem easy, but don't be fooled. It's a lot more complicated than you think. If you're a first-time DIYer, it's better to leave this task to a certified siding contractor.
Looking for certified contractors in your area?
Elite Construction & Roofing, a GAF® Master Elite™ contractor, offers exterior painting and window replacement services. For inquiries, call us at (844) 217-0506. Or leave us a message on this form. We serve homeowners in Golden, Thornton, and Lakewood, CO.