A deck is a good asset to have at any home. After all, not only can it improve your property's appeal and value, it's also a good way of extending your living space, especially if you're the kind of homeowner who likes to hold large gatherings. However, before you have a deck built in your home, experts recommend that you first learn what are the factors that you first need to consider.
In this article, deck installation and siding contractor Elite Construction & Roofing discusses what are the factors that you have to consider before you build a deck for your home.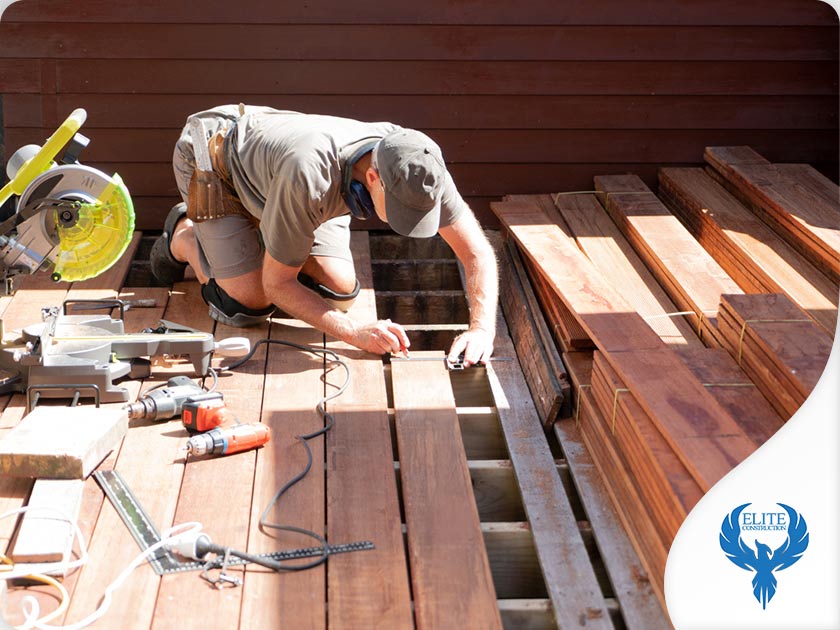 Budget
The budget is one of the most important factors that you'll first need to consider before you go through with the deck building process. After all, it's the factor that dictates the size and design of your deck. With that in mind, before you start the project, make sure that you have your budget sorted out. That way, you can get the project done without running into financial troubles in the process.
Building Codes and Legal Requirements
Before your project can start, be sure to have the right paperwork and requirements on hand first. This is because for your project to be legal, the blueprints must first be approved by your local authorities. As such, before you buy your materials and become completely invested in the project, be sure to obtain the correct building permits first. Thankfully, if you aren't certain about doing this on your own, you're more than free to have your deck installation and siding company obtain it for you.
Location
Another factor that you'll need to think about is the location of your deck. According to experts, the location of your deck may be decided by your lot size, microclimates, weather, privacy, and its proximity to your home. When you're considering building a deck in your property, it's highly recommended that you properly think its location through as it can easily decide the size, shape, and design of your deck.
Planning to install a deck in your property? Don't hesitate to turn to Elite Construction & Roofing, the number one service providers to approach when it comes to window replacement and deck installation projects. Give us a call at (720) 446-9633 or fill out our contact form to get a FREE estimate. We serve homeowners in Golden, Thornton, Lakewood, as well as the Denver Metro area and the entire front range of Colorado and other nearby areas in CO.