On paper, repainting your home should be an easy job to complete. After all, all you'll have to do is apply a fresh coat of paint to your home's interior and that's that. However, believe it or not, repainting a home isn't always that easy. In fact, it's actually a job that should always be left to the professionals instead.
In this post, repainting and roofing contractor Elite Roofing lists the four reasons why you should hire a professional to repaint your home.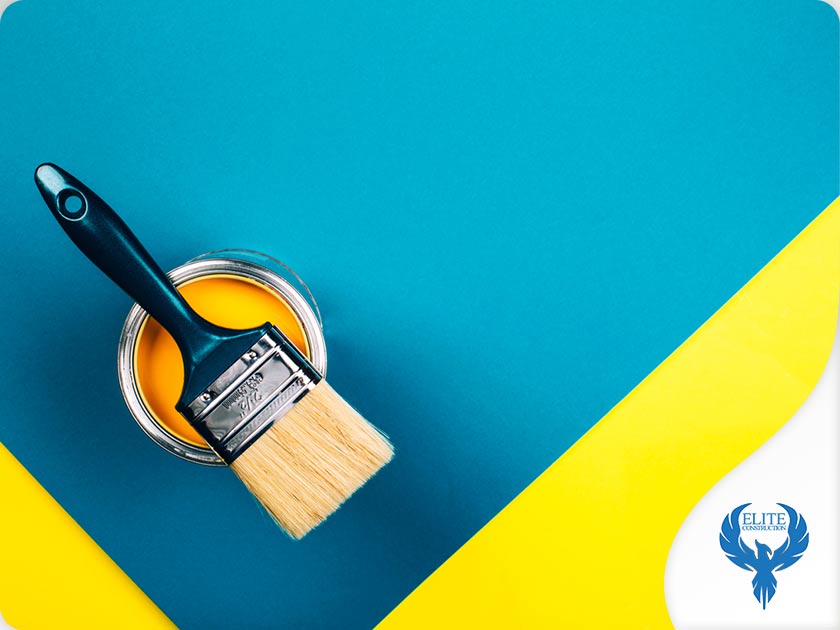 1. Timely Completion – By hiring professionals to repaint your home, you can save a lot of time as opposed to DIYing the home improvement project. This is because professional painters are trained to complete repainting projects within a specified time frame and as such, they can finish the job quicker, allowing you to return to your daily routine as soon as possible.
2. No Clean-Up Required – If you DIY your home's repainting project, there's a lot of cleanups that you'll have to do once you're done repainting your home. For instance, there are some paint materials that will have to be disposed of in a specific manner. Thankfully, you can avoid all that by hiring a professional painter for the project as they can perform post-project clean-ups faster than inexperienced homeowners can.
3. Quality Work – When you hire a professional painter to repaint your home for you, it's guaranteed that they'll perform quality work. This is because professional painters have the best tools and techniques to do the job, ensuring that your home is repainted cleanly and skillfully to allow it to last for years. For assistance in repainting your home, don't hesitate to turn to expert painting and roofing contractor Elite Roofing to get the job done.
4. Saves You Money – Should you decide to repaint your home on your own, it's more likely that you'll exceed your budget trying to get the best materials for the job. However, if you hire a professional, you can save a significant amount as they usually receive special discounts on paints and tools from the local paint stores. This in turn allows them to present you with affordable painting service.
Looking for an expert roofing company that can help you spruce up your home? Look no further than Elite Roofing, the number one professionals to approach when it comes to roofing and repainting services. Give us a call at (720) 446-9633 or fill out our contact form to get a free estimate. We serve the Denver Metro area and the entire front range of Colorado as well as homeowners in Westminster, Thornton, Lakewood, and other nearby areas in CO.