When it comes to commercial roofing, property owners will be pleased to learn from experts that you have a wide range of options when it comes to materials. You can choose between TPO, EPDM, and even asphalt rolls. While these are all good materials to consider, there is another one that you shouldn't forget about: PVC membranes.
In this post, expert roofing company Elite Construction & Roofing lists the four different benefits that come with PVC roofing.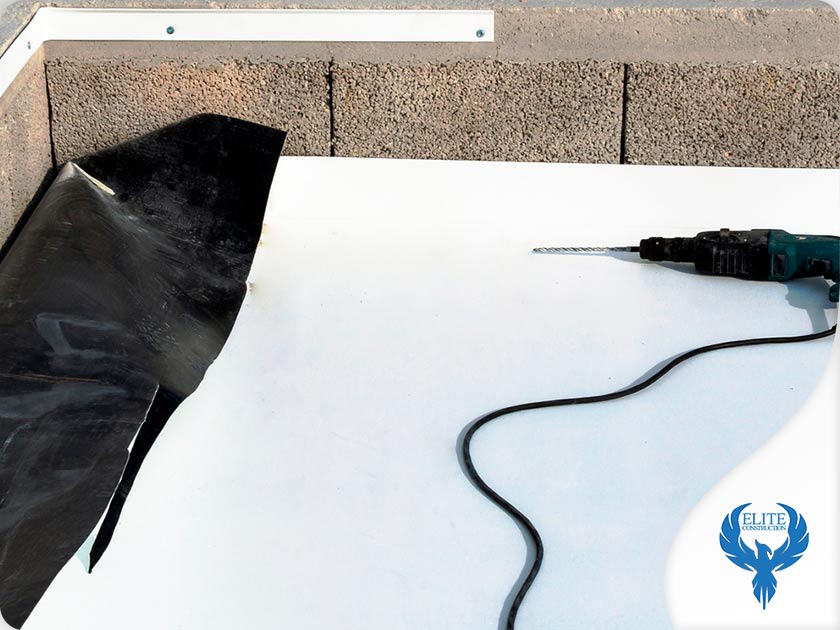 1. Durability – PVC membranes are said to be one of the most durable commercial roofing materials available on the market due to their hot welded seams making them impermeable to moisture. This is because the seams allow them to form a watertight bond that is even stronger than the material itself, meaning that it's possible, you won't have to maintain a PVC roof as frequently as other roofing materials.
2. Watertight – Believe it or not, PVC membranes can withstand strong storms and hurricanes thanks to their ability to withstand constant dampness, ponding water, and even high and low alkaline conditions. This helps prevent mold and mildew growth as well as leaks from ever occurring in your building. To install PVC membranes in your roof, don't hesitate to turn to expert roofing contractor Elite Construction & Roofing for assistance.
3. Long Service Life – Compared to other commercial roofing materials, PVC roofs can last a long time. In fact, if you install a high-quality PVC membrane to your roofing system and properly maintain it, it can last for 20 or more years. This allows you to save a significant amount on maintenance and repair costs in the long run.
4. Wind and Fire Resistance – It may not seem like it but PVC membranes have strong wind and fire resistance. This is because the material's hot-air welded seams and durability allows them to withstand strong winds and even category 3 hurricanes. Apart from that, it's also difficult to ignite, allowing it to pass FM and UL fire testing.
Want to install PVC membranes on your commercial roof? Look no further than Elite Construction & Roofing. When it comes to commercial and residential roofing projects, we are the leading roofing contractor to approach and we won't let you down! Give us a call at (720) 446-9633 or fill out our contact form to get a free estimate. We serve Lakewood, Thornton, Westminster, the Denver Metro area, the entire front rage of Colorado, and other nearby areas in CO.