Here at Elite Construction & Roofing, we are proud of our A-plus rating accredited by the Better Business Bureau®. As a leading siding contractor, we have worked hard over the years to meet the BBB standards, making a name for ourselves as a leading siding and window contractor. But what does an A-plus rating actually mean for you as an Elite Construction & Roofing customer?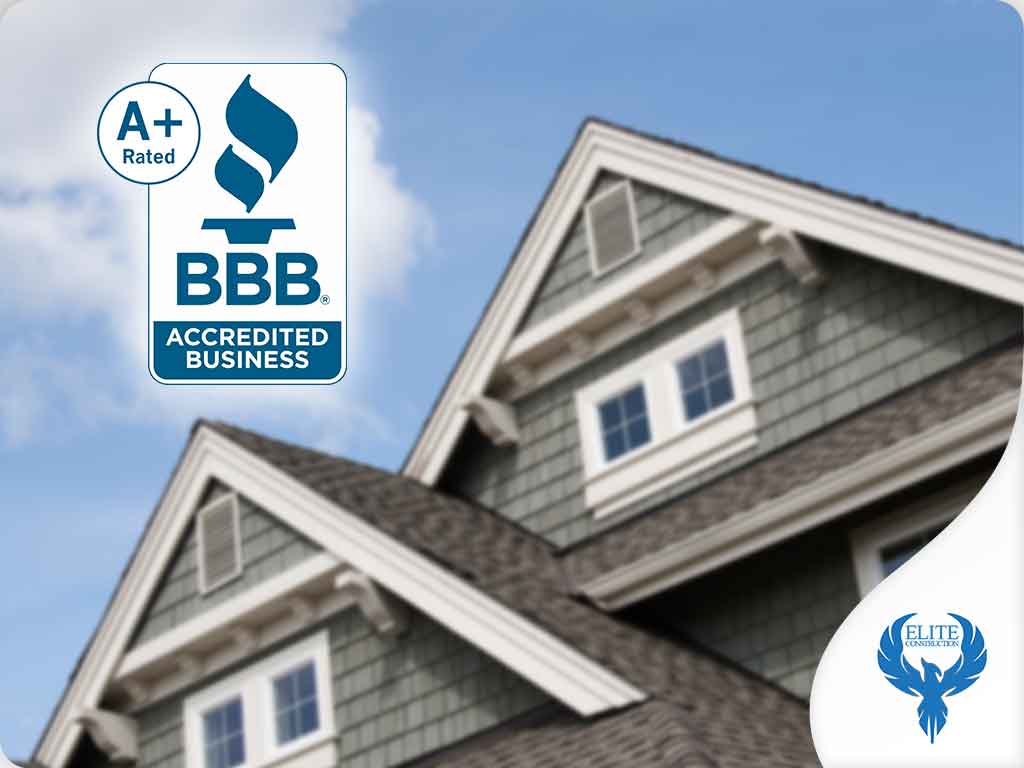 According to the Better Business Bureau, BBB ratings represent how business is likely to interact with the customers. The rating is based on information obtained about the business, including complaints received from the public. The bureau seeks and uses information directly from businesses and from public data sources.
If you take a quick look at the BBB website, you will see that BBB assigns only a handful of companies with A-plus ratings, which is the highest rating given by the bureau. You will also find Elite Construction & Roofing listed with an A-plus rating, so you can be assured that we do our projects under strict BBB standards. So, what it means for you as a customer is that you can be fully assured of the following:
Excellent Range Of Products – Our customers can fully check out our wide range of siding and window replacement products through BBB. A clean slate is needed to achieve an A-plus rating, so we are confident that our customers will be satisfied with our products.
Fair Payment Terms – As a leading siding company, we arrange our payments with our customers in mind. We don't ask for payment upfront, and we are open to flexible payment arrangements.
High-Quality Customer Service – You can be assured with our A-plus rating that our customers are satisfied with our offers and services. We finish our projects on time and with hardly any delays. A clean slate is needed to achieve an A%20 rating, so we also make sure to resolve any customer complaints.
We at Elite Construction & Roofing are proud of our BBB certification with a consistent A-plus rating. We're an expert contractor for professional siding and window replacement needs. Give us a call at (720) 446-9633 or toll-free at (844) 538-9813 for a free siding estimate. Or you can fill out our contact form to get in touch with us. We serve several areas including Lakewood, Thornton, Golden, and nearby CO communities.