It's important for you to choose the right kind of windows for your window replacement project. Different window materials have different benefits. For example, wood windows are known for their beauty, durability and great insulation properties. In this blog post, Elite Construction & Roofing, the top roofing contractor in our local area, discusses the advantages of wood windows.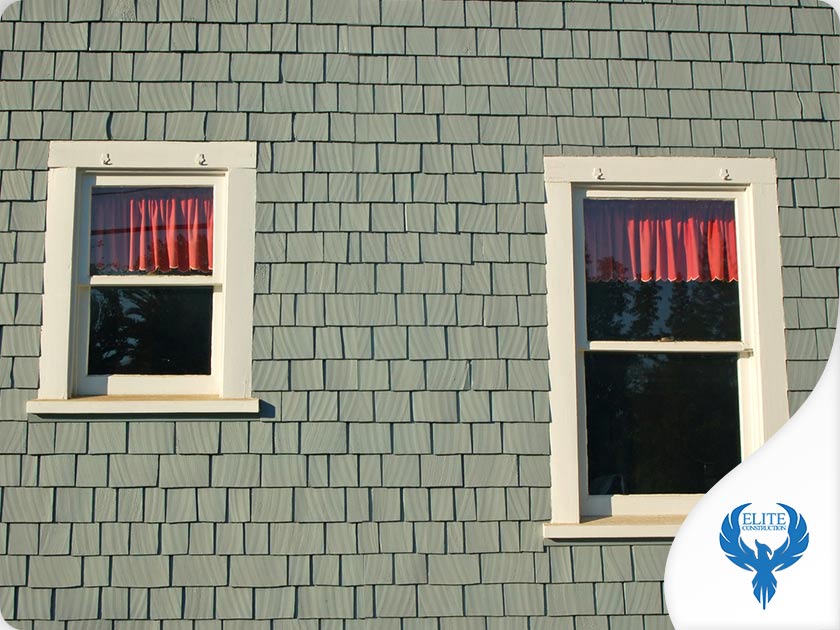 Great Insulating Value 
Wood has inherent insulating properties and properly constructed wood windows are weathertight. Good wood windows can prevent outside air from entering your home and making your interior feel uncomfortable. Wood windows can make sure that heating or cooling energy remains trapped inside your home, improving your home's energy efficiency.
Tremendous Beauty
Wood windows are the best at improving your home's curb appeal. Authentic wood windows are warm and naturally beautiful and they can add a touch of elegance to any room that they are installed in. As an experienced windows and roofing contractor, we like wood windows because of their rich and earthy color. Wood windows are also versatile. They come in a variety of cuts and colors so you can easily find windows that match your home's style.
Excellent Durability
Wood windows can withstand practically any kind of weather condition. Great wood windows are naturally strong, and they can actually become harder and tougher as time passes. You just need to make sure to keep your wood windows in good condition.
We are the leading window replacement and roofing company in our local area because of our excellent products, great workmanship and first-class customer service. Elite Construction & Roofing is known for our commitment to our customers. We do not stop until our customers are completely satisfied with the results of their project. We also provide our customers with plenty of support after their projects. We serve many areas in CO including Lakewood, Thornton and Westminster. Call us at (720) 446-9633 to learn more about our services and products or to get a free estimate.