With the spring season comes rain and you'll want your gutters to perform without a hitch to make sure all the water goes where it's supposed to go. However, you might notice that your gutters and downspouts are rather noisy. In this post, Elite Construction & Roofing & Roofing shares what you can do about it.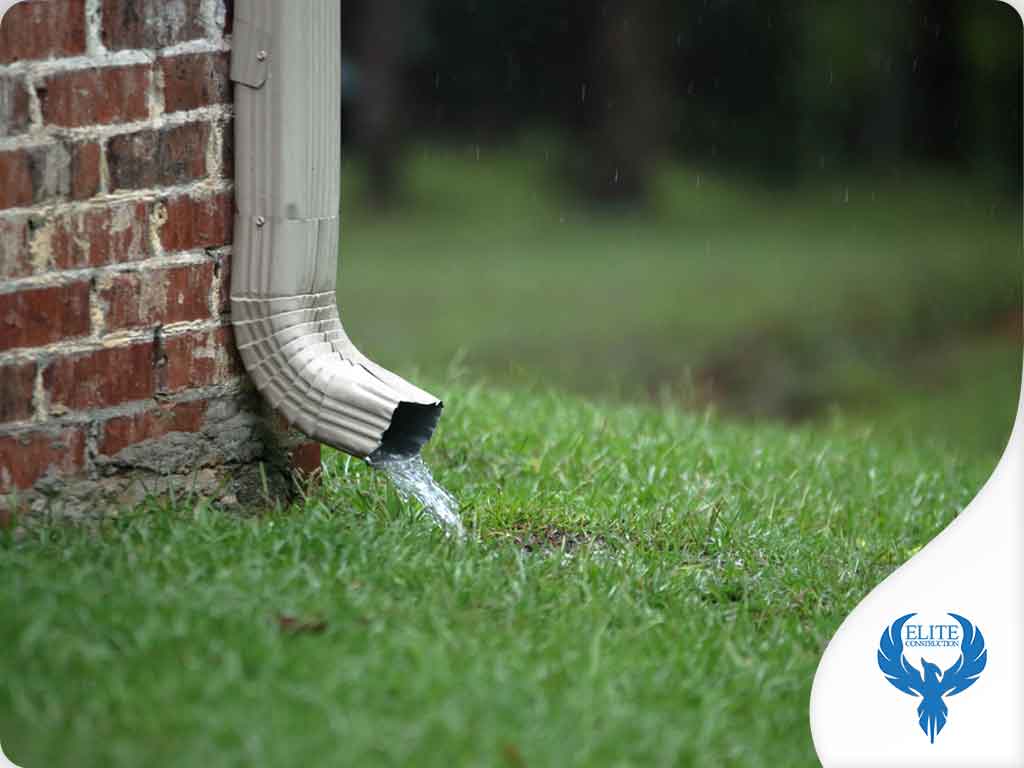 Unclog Your Gutter
Sometimes, leaves, twigs, or other debris can clog your home's gutters. The rainwater might overflow easily with a clogged gutter, and it can even seep into the eaves of your home and cause damage to your roof. In order to keep your gutters and downspouts clean, check for any leaves, twigs, or other debris that may potentially block the drainage system. Get your local roofing company to install a gutter guard if your gutters clog frequently. Having the right gutter guard can securely keep out the debris while letting the water flow down freely to your home's lawn or garden.
Check Your Gutter's Brackets  and Appendages
The weather can be especially brutal to your gutter if not maintained properly. Heavy snow and rain can affect your gutter's hold on the roof of your home. Over time, the screws of your gutters will slowly loosen. A rattling noise is a sure sign that a bracket or a screw is loose.  To prevent noisy gutters and downspouts, make sure that their brackets and appendages are screwed on tight, checking to see if there's anything loose.
Talk to an Expert About Silencing Your Gutter and Downspout
Your gutter and downspout can still be noisy for a number of reasons aside from the ones already listed above. Sometimes, the best way to fix your noisy gutter and downspout is to talk to your local roofing contractor. As such, Elite Construction & Roofing is a top-notch roofing contractor. We employ experienced industry professionals who are dedicated to their service. We offer a wide range of roofing services, which includes gutter and downspout repair. 
Elite Construction & Roofing is your go-to roofing contractor for gutters, downspouts, and other roofing repair needs. For a free estimate, call (720) 446-9633 or fill out our contact form to get in touch with us. We serve Lakewood, Thornton, Westminster, and surrounding CO areas.