Since the material costs account for a large chunk of renovation expenses, knowing how contractors estimate the amount of siding needed can help you plan your budget accordingly.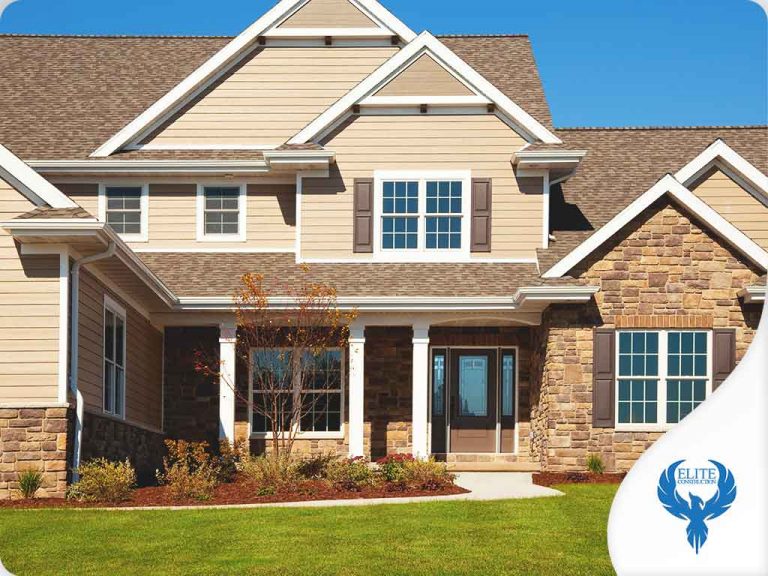 Elite Construction & Roofing, a top roofing contractor in the state, lists down the factors you need to take into account below.
Design Layout
The main issue with the design layout is siding wastage. Siding planks are manufactured according to specific dimensions, which vary depending on the type of material being used.
If you have a simple layout that uses only one type of siding, leftover siding is usually minimal. That's because contractors can easily fit in planks together, which ensures there are no overlaps. On the other hand, a more intricate design that uses a variety of siding materials will likely result in a considerable amount of excess siding material.
You shouldn't worry too much about the leftover material, though. It's standard practice for a roofing contractor or any contractor for that matter to prioritize using the extra material first.
Window and Doors
Besides, there will inevitably be some siding material left after the project. That's because contractors factor in the square footage of your windows and doors when estimating the amount of siding material for the project.
Trims
Not all of the factors listed increase the amount of siding needed, however. Contractors also factor in the needed space for trims, which prevent insects from entering your siding. However, that space is usually negligible, with contractors leaving a gap between the trim and siding.
Keep in mind that this list isn't exhaustive. There are a lot of other factors you need to take into account, which is why it's better to let a contractor handle a re-siding project.
In addition to a wide range of roofing services, Elite Construction & Roofing, a HAAG-certified roofing company with an A plus rating from the BBB, also offers siding installation services. For inquiries, call us at (844) 217-0506 or leave us a message on this form. We serve homeowners in Lakewood, Thornton, and Westminster, CO.