Roof repairs are a necessary expense for homeowners, but unfortunately, some dishonest contractors and scammers prey on unsuspecting customers. These scammers often use high-pressure tactics to convince homeowners to pay for unnecessary repairs or overcharge their services. As a homeowner, it's important to be aware of these scams and know how to protect yourself from falling victim to them. In this article, we'll share some valuable tips from roofing professionals on avoiding roof repair scams and ensuring you get the best possible service for your money.
Look For Local Roofing Contractors Who Are Insured and Licensed
When looking for someone to repair or replace your roof, you want to ensure you are dealing with reliable professionals. They should be adequately licensed contractors and accredited to perform the job responsibly. Do not hesitate to ask for proof of these credentials — in fact, it is a great idea since it can help you quickly identify scammers and protect yourself from liability if they cause any roof damage while on the job. Any reliable contractor will be more than happy to show you their credentials. Also, ensure that the roofing technician has proof of insurance; this will provide further peace of mind when working on your property. With these checks in place, you can rest assured that your project is in good hands.
Never Go for Door to Door Roofers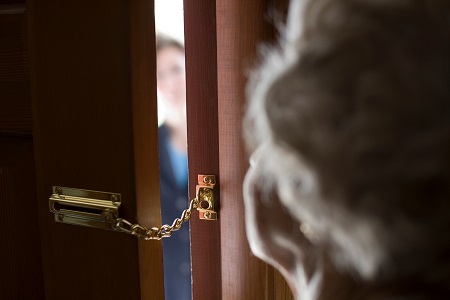 It can be startling to open your door and find a seemingly professional salesman eager to peddle an unbelievably good deal. But this approach is all too common from shifty roofers targeting unsuspecting homeowners. Victims of these scams may be left with shoddy repairs, overpriced bills, or worse, no real improvement at all in the condition of their roofs.
Watch Out for Scammers After Big Storms
After a severe weather event, homeowners should be aware of contractors trying to take advantage of the opportunity. These storm chasers may come to your door, claiming they noticed damage on your roof or offering a free inspection. They might even say they're working on other roofs in the area – but don't be fooled! If they're collecting a down payment and then leaving without completing the job, you could end up losing money and time. Good roofers have no reason to go door-to-door; when looking for quality roofing services, be sure to do your research beforehand.
Research the Contractor Online
When choosing someone to repair your roof, the best thing to do is take the time to do your research. Check out any reviews or information you can find online about the companies you're considering, as that can be a great indicator of their quality of work. It should also concern you if the company you're looking into lacks an online presence or a professional website entirely, as that might be a sign that they are untrustworthy or don't have a lot of roofing experience. Additionally, consider learning more about the qualifications and licenses necessary for roofers in your state so you can put aside everyone who doesn't actually meet them.
Ask a Lot of Questions
Before signing any potentially time-sensitive paperwork for a new roof, investing some extra time in researching local contractors and comparing price quotes is important. Gather referrals from family, friends, and neighbors to identify potential contenders who are experienced, dependable, and affordable. Speak with at least three of these contractors to understand their backgrounds and process. This will give you a better understanding of the work you want to be done, as well as confidence that the job is in expert hands.
Beware of Roof Insurance Fraud
It's important to remain vigilant when it comes to roofing insurance fraud and Assignment of Benefits (AoB). It might sound like a convenient option to sign over rights to your roofing company. However, this can lead a path to fraudulent activity as they have access to submit claims on your behalf. Moreover, they might even present one invoice for you and another more expensive invoice for the insurance provider. To protect yourself from these practices, always remain in close contact with your insurance company and review their policies.
Read Contracts and Be Sure Both Parties Sign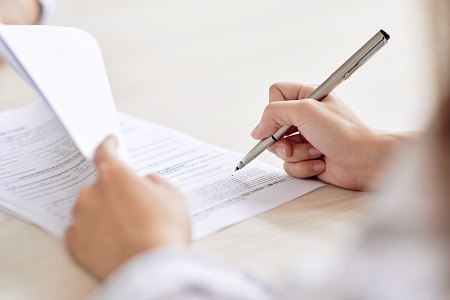 Regarding roof repairs, the importance of protection cannot be understated. Legally-binding contracts are your best defense against potential scams or poor-quality service. It's important to take the time to negotiate a contract with your roofer that clearly outlines the scope and cost of the project as well as details surrounding payment, timeline, warranties and materials used. If an experienced professional is not willing to provide you with a contract for their services, it's probably best to look for another company that will protect your investment.
High-Pressure, Time-Sensitive, and Unbelievable Prices
When looking for a roofer, be wary of companies offering significantly lower quotes than their competitors. Scammers often present low-cost work as an attractive offer to lure unsuspecting customers in; once they get on the hook, they start coming up with various problems that exponentially increase the price they charge. For example, they can claim they need more materials or workers and add extra time to do repairs. Additionally, some scammers might try to pass off a sudden increase in material costs as part of the job.
Contractors pressuring you into taking on a time-sensitive deal or making a quick decision before you can properly confirm details should also be avoided; this is called pressure tactics and is often used by shady roofers who don't have your best interest at heart. Don't commit to anything you're not comfortable with.
Large Down Payment or In-Cash Only Payments
Homeowners needing roof replacement should be especially wary of contractors who demand a large down payment upfront, as this is typically a scam to steal money without ever providing the service. A fair up-front cost for materials would not exceed 20 percent of the total estimate, so any figure above this is a sure sign that the company is not reliable.
Furthermore, be alert to any offer of cash discounts or requests to pay with cash only—it's likely the contractor is looking to skirt accountability by avoiding bank transfers. Of course, when searching for a qualified and trustworthy roofing contractor, it can be difficult to know who you can trust. But taking precautions against these red flags will help ensure you find one whose primary goal is providing high-quality services at an honest price.
Choose Your Reliable Local Contractor with Elite Construction & Roofing
Elite Construction & Roofing is your go-to choice for all roofing solutions, from repairs and replacements to installations and maintenance in Boulder Colorado. With superior workmanship and customer service, we are dedicated to providing you with the best results every time. We are proud to have earned the customers' trust throughout the years, having made great investments in training and certifications so that you know you're being taken care of by a reliable partner. As a GAF President's Club listed Master Elite Contractor, our team has proven its commitment to delivering outstanding work while ensuring customers get the highest quality products installed on their roofs – no surprises along the way! Don't hesitate to give us a call when you need a residential or commercial roofing contractor – Elite Construction & Roofing is here for all your roofing needs.
Other roofing services we provide:
Roof Installation Services (Asphalt Shingles, Tile Roofs, Flat Roofs, Metal Roofs, and Many Other Roofing Types for Residential and Commercial Properties)
Roofing Repair Services
Commercial and Residential Roofing Services
Residential and Commercial Roof Inspections
Gutter Installation
Visit our About Us page for more information about our company, or see our Awards and Certifications page.