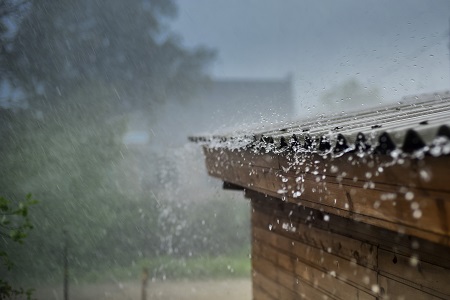 As the premier roof repair contractors in Colorado Springs, Elite Construction and Roofing knows that there's more to roof maintenance than just changing it out every 20-30 years. The service life of your roof could be affected by many different factors, within and outside of your control. Environmental factors, wear and tear, and regular inspections all contribute to the longevity of your roof's life. Overlooking maintenance can result in the underperformance of the roof and reduced service life. But we're getting ahead of ourselves!
Elite Construction & Roofing is Colorado's resident professional roofing company. We know all about the things that can affect the way your roof performs. For our latest blog post, we are ready to share our knowledge of the different factors that can affect the service life of your roof. Read on to learn more.
Choose The Right Roofing Material
First, it's important to understand the effects of environmental elements on your roof, although you can't control them. Excessive heat, moisture, and wind all have an impact on the longevity and performance of a roof, but different roofing types and the materials they use perform better under different circumstances. To compare, we've compiled a list of the different roofing materials, their average lifespan and the climates they best perform in.
Shingle Roofs
A popular choice for many homeowners due to their affordability and easy installation process. They are best suited for climates with moderate temperatures, as they may not be able to withstand extreme heat or cold. Elite Construction uses GAF shingles which last about 15-25 years.
Tile Roofs
Most commonly used in warm, dry climates, clay tile roofs are designed to reflect heat and help regulate the temperature inside of a home. However, slate tiles are also incredibly versatile, able to handle heat waves and snowstorms. Regardless of material, tiles can last up to 50 years.
Metal Roofs
Increasingly popular due to their durability, low maintenance requirements, and energy efficiency, metal roofing is best suited for climates with highly variable temperatures because they can expand and contract in extreme weather conditions. They also last up to 70 years, depending on copper, steel, aluminum or other materials.
Flat Roofs
A great option for those looking for a low-maintenance roofing solution, flat roofs require little maintenance and can be made from a variety of materials such as hot tar or gravel, bitumen, EPDM, or PVC membranes. Hot tar can last for 15-20 years, bitumen lasts 10-15 years, and PVC roof has the longest life span of up to 30 years.
Inspect Your Roof Regularly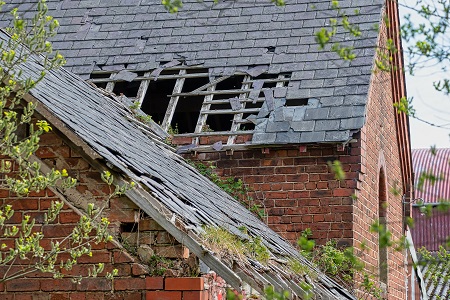 Perhaps one of the best options for ensuring the longevity of your roof is to have regular inspections. A roof inspection will allow you to identify and address any potential issues before they develop into bigger problems. Elite Construction offers free roof inspections, which can help detect underlying problems before they become costly repairs.
For shingle roofs, it is recommended that you schedule a roof inspection once every 1-3 years. For tile roofs, it is recommended once every 2-4 years. For metal roofs, it is recommended once every 3-5 years. For flat roofs, it is recommended once every 1-2 years. Roof inspections can be done according to the material, but it is always a good idea to take into account the situation.
Did a rough storm pass through your area and cause hail damage? Have there been any recent changes to your environment? Make sure you pay attention to these factors when making a decision about how often to have a roof inspection.
Keep Trees Trimmed Away From Your Roof
Another important factor that can affect your roof's performance and lifespan is keeping it clean. An accumulation of debris can cause much more damage than you can imagine. This is why it is important to keep the areas around your roof clean and clear of debris, such as leaves and branches. This can be done by trimming away any trees that are too close to your roof before they accumulate into your gutters and require constant cleaning.
Install Gutter Guards
A great way to protect your gutters and keep leaves and other debris is to install gutter guards. As the name implies, gutter guards are designed to keep debris out of your gutters. This prevents the gutters from clogging and allows for better water flow and drainage. Gutter guards can also help protect your roof from water damage, as they will redirect the water away from your roof and into the drain system.
Have a Professional Install Your Next roof
Elite Construction and Roofing are your local professional roofers. We understand the importance of a well-maintained roof, and that is why we specialize in a wide range of roofing services. From roof installation to roof replacement and roof repair in Colorado Springs, our team of certified roofing professionals is well-equipped to assist any residential or commercial property, no matter what type of material you choose.
You can find out more by calling us at(720) 477-6682 or by filling out our contact form. With our expertise, high-quality materials and commitment to excellent customer experience, our GAF-qualified roofers can ensure that yours will last longer than ever before. Contact us today to get started!