Remodeling is one of the simplest ways you can improve your home, but it's only simple on paper! You need an experienced crew to help you assess the current conditions of your home so you can create an effective remodeling plan.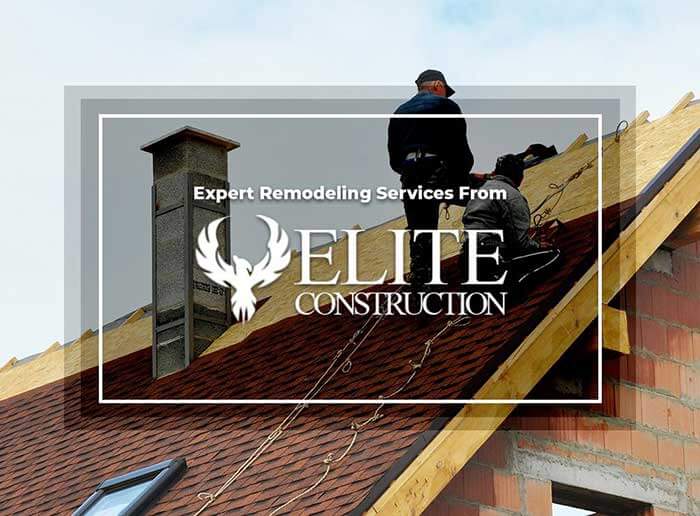 At Elite Construction & Roofing, we can help you with your remodeling project, from general remodeling to more specific additions like window replacement. Learn why we're the pros you should hire.
Expert Remodeling
Remodeling your home can get overwhelming despite how simple it is when you're planning it. It's easy to do it yourself to save a pretty penny, but you might end up spending more on materials and equipment. That's why we recommend hiring us for your remodeling project.
We can help you with all your remodeling needs, from stucco to paint to small siding repair. Our experienced and skilled crew will help you through the entire process, from laying out the plans until the very completion of your remodeling project.
As a James Hardie®-certified siding company, we can offer you top-of-the-line and weather-resistant siding for your exterior remodeling project. Apart from getting higher-quality materials, you'll also get these siding options at the best prices.
How We Remodel
Each remodeling project is unique according to the needs and specifications of the customer. This makes our stringent remodeling process valuable as it's versatile enough to accommodate your needs easily.
First, we discuss your project and take into consideration what you want to improve. Then, we assess the current condition of your home to determine the priority list in your remodeling project. Through good communication and teamwork, we see your remodeling project to its completion where we'll be with you every step of the way.
As a licensed and insured roofing contractor, we'll also help you secure the best roofing systems and warranties for your full home remodeling project. Give us a call at [company_num] to learn more about our remodeling services. We are a roofing and siding company serving homeowners throughout Lakewood, CO.