Get A Reliable Window Replacement Today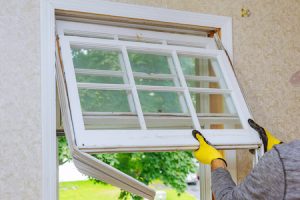 At Elite Construction & Roofing, we have earned a reputation as a trusted general contractor, largely in part to our highly experienced and knowledgeable staff. When it comes to window installation and replacement services, our team is more than capable of handling your project details and delivering the beautiful results you expect. We are committed to helping you find the perfect style of windows that match your specific aesthetic preferences while also providing your home or business with enhanced energy efficiency, improved function, and easy maintenance. Our goal is to provide the highest quality window solutions at competitive prices to ensure you get the most out of your investment. When you call Elite Construction & Roofing, you know that the process of finding the right windows for your home or business will be quick, seamless and straightforward.
We Are The Professional Window Installers You Can Rely On
With over a decade of experience in the construction industry, we are proud to be local home and business owners' trusted choice for the perfect window installation process. We boast an extensive collection of gorgeous windows, including classic wood frames and contemporary vinyl styles, allowing us to meet the diverse needs of our customers. Our team of professional installers is fully equipped and trained in industry-standard methods, with a commitment to employing the most effective techniques and providing superior workmanship. Above all else, our mission is to offer individualized service you can trust when it comes to your window needs.
Save Money on Your Bills With Energy-Efficient Windows
Just like your roof or siding, the windows in your home will eventually need to be replaced. If you start to notice increased energy bills, drafts around the window or moisture between the panes and window frame, it may be time for a window inspection. Broken or weakened seals are very common with older windows and can make it difficult to maintain a comfortable indoor temperature, causing your electricity bills to climb higher and higher. Fortunately, Elite Construction & Roofing is here to provide an in-depth assessment and professional recommendation to make sure your windows are sealed and secure. Don't wait until you're paying high energy bills every month; contact Elite Construction today for long-lasting, efficient replacement windows that provide more than just savings on your energy bill.
Upgrade With the Best Rated Home Windows on the Market
Home and commercial property owners know that the windows they choose to invest in can have a lasting impact on comfort, energy efficiency, and curb appeal. Elite Construction & Roofing is proud to offer superior quality replacement windows that not only deliver on these fronts but also result in significant savings when it comes to energy bills. By working with industry-leading, quality manufacturers like Pella and Andersen Windows, we are able to offer a wide selection of original windows that are designed to provide a high level of insulation in order to maintain a comfortable indoor temperature all year round. Additionally, choosing an efficient type of window for your home can increase its value.
When You Need Home Window Replacement, We're Here To Help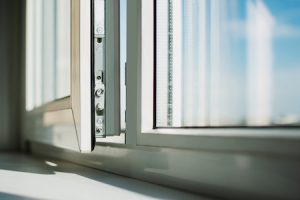 At Elite Construction, we specialize in storm damage restoration, which often encompasses more than just your roof. If your windows have been damaged during extreme weather conditions, our experienced team is here to make the replacement process as hassle-free and convenient as possible. We understand that your time is valuable, which is why we make ourselves available for swift response times so your repairs can be done in a timely manner.
We Will Work With Your Home Insurance Company
With Elite Construction on your side, you don't have to worry about filing an insurance claim alone. Our professionals are available to guide you through the entire process, helping you cover the costs of repair or replacement windows. We also offer flexible financing options for any project size. From fallen tree branches to hail, if you've got broken windows, don't hesitate to give us a call today and get a free estimate on your repair or replacement windows!
We Are Your Local Window Contractor in Denver
Our team at Elite Construction & Roofing is dedicated to exceeding our customer's expectations and employing a superior standard when it comes to our qualified window contractors. We specialize in restoring homes and businesses, creating beautiful end results that accommodate the needs of each property owner. Further evidence of our commitment is seen in our ability to finish projects on time and at a competitive price. Whether you're looking to upgrade your current windows or need help after a storm, Elite Construction will have you covered through the entire experience. Give us a call today to get started!