Get New Window Installation Today
Whether your windows are broken, passed their prime, or you're looking to upgrade, our team at Elite Construction and Roofing can help. We understand that selecting replacement windows can be difficult with so many choices available, but we are committed to making the process as simple as possible and ensuring you're happy with the results. We offer a wide selection of windows to match both your design needs as well as functional expectations. Additionally, newly installed windows provide many benefits, like improved energy efficiency and simple maintenance requirements. If you're looking to install new windows in your home or business, don't hesitate to call Elite Construction today. We are your go-to roofing and window company in Longmont, CO and surrounding areas!
Professional Window Installation Service You Can Count On
Installing new windows can be a great investment for both you and your home by increasing aesthetic value and lowering your energy bills with better insulation. Ultimately, replacing your windows has the potential to save money in the long run while transforming your home into its best self. Our experienced window installation teams are dedicated to helping you find the best windows for your home and budget by offering their expertise, support and guidance. We will walk you through the entire process to ensure the highest level of customer satisfaction.
When you work with Elite Construction for your new window installation, you can rest assured that we will arrive on time, work quickly and efficiently, and leave your property as clean as when we arrived. We have years of experience installing windows of every shape and size to fit all different architectural styles. Whether you're looking for bay windows to brighten your dining room or custom windows to add a touch of your unique personality to the look of your home, Elite Construction is here to help bring your vision to life!
Discover The Best Types of Window For Your Home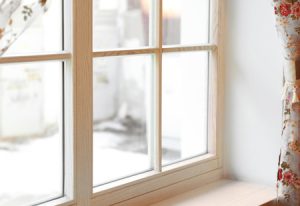 Finding the perfect window for a home remodel or new construction project can be a challenge. Here at Elite Construction, we make it easy by offering unparalleled expertise and access to industry-leading manufacturers like Andersen Windows & Doors and Pella. Our experienced professionals take into account your budget, ideas, and inspiration when helping to select the product most suitable for your project. Choose from a wide range of varyingly sized windows, stylish design options and high-quality materials.
Vinyl windows offer excellent value and require less maintenance than wood, as they are already made and available in a wide variety of colors and styles to match any exterior design. Not only does this eliminate the need for sanding and staining, but it also ensures that you won't have to go through the trouble of regularly redecorating; vinyl windows are designed to last longer than painted surfaces without sacrificing aesthetic appeal! At Elite Construction, we provide a wide range of materials to suit the unique look and feel of any home. From vinyl and wood to the more modern option of aluminum, fiberglass or composite materials, you will find no shortage of options for your windows.
Your Search For Beautiful Windows Near Me Is Over
Our team works hard to help our customers determine which option is most suitable for their budget and property, taking into account factors like maintenance requirements, as well as durability and aesthetic appeal. Whether your focus is on energy-efficient replacement windows or budget-friendly options, Elite Construction and Roofing will find the perfect window solution for you. Our locally-owned company has decades of experience providing home and business owners with reliable window, roofing, and other construction services. Give us a call for a free estimate and get beautiful new windows installed today!