Your home's roof is more than just a simple covering; it shields your family and possessions from the elements, making it a vital part of your house. When it comes to roofing projects, some homeowners may be tempted to cut corners by attempting DIY repairs or hiring inexperienced contractors. However, there are plenty of compelling reasons why turning to a professional roofing company is the smartest move you can make. In this blog post, we'll delve into the numerous benefits of entrusting your roofing needs to a professional roofing company.
Expertise and Experience
One of the best things about hiring a professional roofing company is the wealth of expertise and experience they bring to the table. These licensed contractors have undergone rigorous training, possess the necessary skills, and have dealt with various roofing materials and styles. They know the ins and outs of the industry's latest standards, building codes, and safety measures, ensuring that your roof is installed or repaired with top-notch precision and compliance. With their knowledge, you can count on a sturdy and long-lasting roof that will stand strong against the test of time.
Top-Quality Materials
Professional roofing companies have access to top-quality roofing materials and equipment, which might not be readily available to the average homeowner or inexperienced contractor. Their connections with reputable suppliers guarantee that your roofing project is completed with the finest materials. Investing in superior materials means your roof gains extra resilience and enhanced protection against the elements, ultimately saving you money in the long run.
Cost-Effectiveness
While some homeowners may consider DIY roofing to save money, it can often lead to costly mistakes and more repairs in the future. Opting for a professional roofing company may seem like a bigger upfront investment, but it pays off in the long term. Their workmanship, coupled with the use of premium materials, ensures that your roof stays durable, reducing the need for frequent fixes and replacements. Moreover, professional roofers can provide accurate estimates and work within your budget, sparing you from unexpected expenses.
Safety First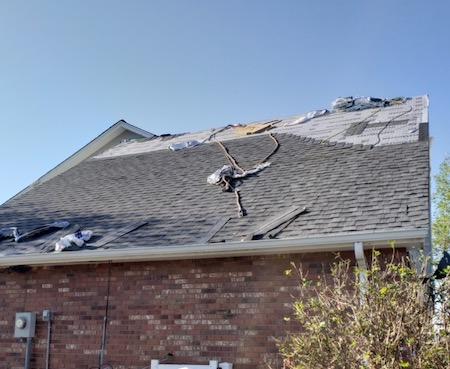 Roofing projects can be hazardous, especially for those without proper training and safety gear. Professional roofing companies prioritize safety above all else. They have the necessary safety equipment and follow strict protocols to prevent accidents and injuries during the project. By hiring professionals, you safeguard yourself and your family from potential hazards associated with roofing repairs or installations.
Warranty and Insurance
Reputable roofing companies offer warranties on their workmanship and the materials used. This means that if any issues arise after the project's completion, you can trust them to address the problems without any additional charges. Additionally, professional roofing companies carry liability insurance, which covers any damages or injuries that may occur during the project. This insurance gives you peace of mind, knowing that you are protected in case of unforeseen circumstances.
Timely Completion
Roofing projects can be time-consuming, especially if you lack experience in the field. A professional roofing company has the right workforce and equipment to finish the job efficiently and within the agreed-upon timeframe. Their expertise enables them to spot potential issues and deal with them promptly, saving you valuable time and minimizing any inconvenience caused by the project.
Conclusion
Opting for a professional roofing company is a decision that brings numerous advantages to homeowners. Their expertise, access to quality materials, cost-effectiveness, safety measures, warranties, and timely completion all contribute to a successful roofing project. When it comes to something as crucial as your home's roof, prioritizing quality and professionalism is paramount. By investing in a reputable roofing company, you ensure the protection and longevity of your home, allowing you to enjoy peace of mind for years to come. So, when the need arises, remember to choose a professional roofing company for all your roofing needs.
Elite Construction & Roofing, Your Local Roofing Company
Elite Construction & Roofing is the ultimate destination for all your roofing needs. As a company dedicated to excellence, we offer a wide variety of residential roofing services & commercial roofing services, including:
Range of Roof Repair Services (Storm Damage, etc.)
Roof Installation Services
Roof Replacement Services
Roof Inspections
Ongoing Maintenance
And More!
With our team of experienced professionals, we possess extensive expertise in working with various roofing types, such as:
Asphalt Shingle Roofs
Metal Roofs
Flat Roofs
Slate Roofs
Tile Roofs
And More.
Your peace of mind is important to us. That is why we have the knowledge and skill to handle any situation efficiently from minor damages to major emergencies. Our commitment to quality work sets us apart, as we go above and beyond to deliver exceptional results.
We understand the significance of a secure home environment, and that's why we prioritize providing the highest level of service. If you're seeking a proficient and reliable team of experts, look no further than Elite Construction & Roofing. Whether it's a residential or commercial roofing project, we're here to assist you. When you choose us, you can trust that we will always be transparent about the necessary work, ensuring there are no unexpected surprises along the way. Don't hesitate to reach out to us when you need a trustworthy roofing contractor.