Work With The Best Contractor and The Best Materials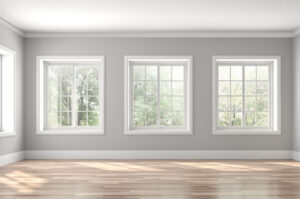 At Elite Construction, quality windows and exemplary service are our top priorities. We are Andersen Window and Pella certified contractors, offering quality window installation that customers can trust. As a top window and door brand, Andersen provides superior craftsmanship and quality materials, while Pella's extensive selection of styles and designs fits any home and budget. For these quality products that we use on a daily basis, we also pledge to provide the best customer service possible to ensure that each client's needs are met. Our dedicated team of professionals takes great pride in offering quality windows to each of our valued clients.
American-Made Products You Can Count On
Andersen Windows & Doors has been setting the bar for quality products for nearly 120 years. Andersen has been delivering excellent products and winning the hearts of customers around the country through efficient replacement windows and countless window solutions. Andersen is a full-service window manufacturer that ensures superior safety, quality, sustainability measures, and continuous improvement initiatives that make Andersen windows a reliable option. Andersen is committed to meeting the growing needs of their customers with a vast network of building supply dealers across the United States, proving their dedication to meeting every customer's needs on a regional basis. Andersen Windows provides an unbeatable combination of top-tier customer care, product innovation, and efficient designs, so you never have to compromise on the finished product.
Energy-Efficient Windows From a Sustainable Company
Andersen Windows has developed a one-of-a-kind proprietary Fibrex® material that is used in the construction of their 100 Series windows and doors. This type of material is an environmentally conscious choice, as it contains wood fiber reclaimed from the manufacturing process itself. Fibrex® can be used in a wide range of window styles. Furthermore, Fibrex® is an incredibly durable material; it's twice as strong as vinyl! The Andersen Corporation was also a 2022 ENERGY STAR® Partner of the Year – Sustained Excellence Award winner, which is no easy feat. They also offer energy-efficient windows that will save energy and money from going to waste. By evaluating the environmental inputs and outputs of their products' entire lifespans and making changes to reduce their impact on the environment, Andersen Windows has displayed its commitment to all aspects of sustainability.
Let Us Be Your Window Replacement Specialists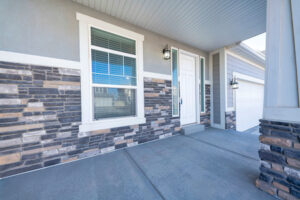 Navigating the world of contractors and brands can be a daunting task. It is important to work with a team you can trust for your windows replacement projects. Elite Construction is proud to provide quality service with Andersen's outstanding products for residential and commercial applications. With 10 years of experience in window replacement, our knowledgeable team is equipped with the best practices to complete every project detail correctly. Our qualified window contractors and installers are kept up-to-date on the latest trends and technology through consistent training, allowing them to accurately manage the installation process quickly, safely, and properly. You can have peace of mind that Elite Construction will exceed your expectations when installing Andersen windows in your residential or commercial building project. Call us today, and let us give you a hassle-free home consultation and price quote to start your next project!