Best Window Installation Company in Longmont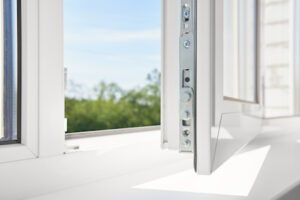 At Elite Construction & Roofing, we are passionate and dedicated to providing our clients with excellent window replacement, exterior remodeling and roofing services. We are a licensed, insured and bonded team, you can count on us to provide services that meet the highest industry standards. With over 50 years of combined experience, our team of contractors has a thorough understanding of the exceptional window brands that we partner with, including Pella and Anderson, which allows us to offer a wide variety of windows to our clients and ensure flawless results every time. Not only will we deliver quality results with speed and precision, but we also stand behind our work with a comprehensive product warranty so our clients get the best possible value from us. Referred by many for our professionalism, attention to detail and competitive prices, we work hard every day to make sure projects are completed within the agreed timeline.
Endless Types of Windows from the Best Brands
At Elite Construction, we are dedicated to the importance of impeccable craftsmanship and superior customer service. We take pride in our commitment to excellence and strive to offer the best selection of high-quality products available today. We are honored to be an Andersen Window and Pella certified contractor and have relied on their trusted and recommended window and door brands for our clients. Andersen has proven its superior craftsmanship and durable materials, and Pella is known for its wide variety of styles and designs that fit any home and budget. Additionally, by partnering with these energy-efficient window manufacturers, we can help you save money on your energy bill every month. With us, you can rest assured that the highest quality materials will provide you with lasting results.
You Won't Find a More Experienced Window Replacement Team
At Elite Construction & Roofing, we understand how important beautiful home construction is. That's why our expert design team works with you to explore all your options and give you exemplary results. Our installation team is highly trained to deliver breathtaking window designs and remarkable attention to detail. Plus, we guarantee that the job will be done on time and at a competitive price. And when it comes to quality assurance, our residential window services come with a standard 3-year labor warranty plus an unbeatable 10-year material warranty for added peace of mind. Happy customers are what make our business great, so you'll always get the best value at the right price.
The Cost of Window Replacement Won't Leave You Broke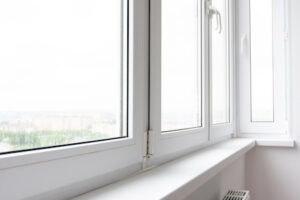 At Elite Construction, we understand that your home improvement projects can be a strain on your budget. That's why we offer free installation quotes and stress-free financing options to our clients on any window project. Our solutions are cost effective and tailored to fit your specific project, so no matter what windows you replace, you're satisfied with your options. During a hassle-free home consultation, our experts will discuss possible financing choices to help make the entire process worry-free for you.
Schedule Your Free Estimate Today!
We understand that you have many options available to you when it comes to home window replacement. That's why we strive to provide excellent service throughout the entire process – from the initial consultation to the day of installation. We are small enough to listen to your needs and concerns yet big enough to deliver professional-grade products on a timely schedule. We take pride in being one of few companies to offer affordable, insured, and reliable services for customers with all styles of homes. When storms hit our area, don't be fooled by uninsured or unqualified contractors – let us handle your window replacement so that you can have peace of mind knowing the job will be done right from start to finish. Call us today, and let us show you what Elite Construction & Roofing can do for you!