Window Replacement Service You Can Trust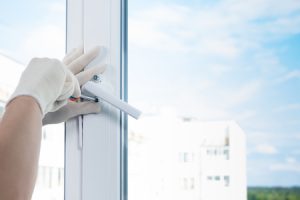 At Elite Construction & Roofing, we understand the importance of quality window installation and maintenance. Whether you're replacing your outdated windows with an energy-efficient option or due to damage from weather, we're here to help. Our replacement windows are designed to offer outstanding efficiency, helping you maintain a comfortable indoor temperature all day long and save on your energy bills. We use only high-quality window materials that provide exceptional performance and durability. Every window is carefully placed by our certified installers – all highly trained to ensure the highest level of precision. When you choose us for your window replacement, rest assured you'll get reliable windows placed with care from an installation team that knows how much customer service means to you.
Andersen and Pella Windows
We work hard to be the best, which includes working with the best window companies on the market. Elite Construction is proud to be certified in both Anderson and Pella products, which are held to the highest standards in the industry. Andersen has been the trusted and recommended window and door brand since 1903. Pella is an Iowa-based company that boasts the widest range of styles and designs on the market, with options for every home and budget. No matter what you're looking for, we can guarantee the highest quality products will always be used.
Customer Satisfaction is Our Business
Our replacement and installation service guarantees complete customer satisfaction. We focus on providing the perfect replacement windows to suit your desired aesthetic while ensuring they add value to your home or business. Not only are our replacement options sure to improve the curb appeal of your property, but they will also help conserve energy by being more efficient windows. We strive to offer our customers a superior replacement window solution at competitive prices, guaranteeing a maximum return on your investment.
Energy-Efficient Windows That Will Save You Money
To keep energy costs down, window replacement should be done as soon as possible when warning signs appear. Moisture leakages through window seals, damage from weather, drafty window frames, and panes of glass with moisture in between them are all indicators that call for window replacement. Replacing old windows with new, energy-efficient models will increase the value of your home while lowering your energy bill. We offer a wide variety of materials for your window frames, such as wood, vinyl or aluminum and can provide guidance when it comes to the best window type and style for your home.
Cost-Effective Window Options for Every Home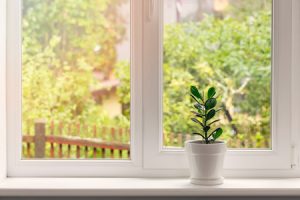 Every homeowner wants a stress-free experience when it comes to dealing with unforeseen circumstances. That's why we offer free estimates for all home improvement projects, including those caused by extreme weather conditions. We understand that this can be an unexpected expense, so we have convenient financing options available to our customers. Additionally, if you need assistance with your insurance claim, we can help you through the entire process. Our experienced professionals are here to guide you through the insurance process and assist you in collecting your claim.
We're Your Window Replacement Experts in Denver
With over a decade in the business, Elite Construction is committed to professional window replacements. Our skill and expertise in handling all types of windows, including classic wood and modern vinyl, are unmatched and held to industry-leading standards. Every member of our expert window team is equipped with the latest techniques and undergoes regular training to stay at the top of their craft. We are proud to offer you professional window replacements that adhere to the highest standards of quality. Elite Construction & Roofing will stop at nothing to provide the best service in the business and make sure that every customer is a satisfied customer. Give us a call today and get the windows you've been looking for.