We Are Your Local Roof Installation Company In Colorado Springs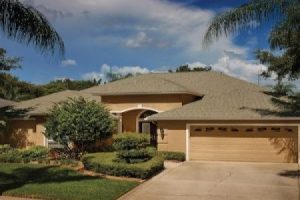 At Elite Construction & Roofing in Colorado Springs, we pride ourselves on ensuring that all of our customers receive the highest quality service and results for their roofing projects. We strive to go above and beyond to ensure that your roof installations, roof inspections, or roof repairs go smoothly from start to finish. Let us handle the heavy lifting while you sit back, relax, and enjoy peace of mind knowing that your property has been expertly taken care of by a highly trained roofing contractor.
Having a new roof installed is a big commitment and finding the right roofing company to do the job is critical. We understand that roofs are an investment in protecting the value of your property, so we make sure to provide quality workmanship every step of the way. Our goal is to help homeowners feel confident in their decision by providing excellent customer service and high-quality craftsmanship at affordable prices. Whether you need us for commercial or residential roofing services, we'll be there to help. Let us take care of all your needs!
When You Need A New Roof Installation Give Us A Call
Our team is dedicated to providing quality workmanship that will last for years to come. We utilize high-quality materials on every project because we know how important it is that your building stays protected from water damage, harsh weather,  and other roofing issues. If you need a new roof installed or are interested in having repairs done on an existing one, call us today!
At Elite Construction & Roofing, we understand that business owners and residential property owners can have their roofs affected by the extreme weather in Colorado Springs. When your roof is beyond repair, give us a call. Our team of experts will inspect your roof and provide you with a range of replacement options. Replacing your roof is also an excellent time to consider upgrading. The roofing industry continues to flourish with technological advances, including energy-saving shingles and high-profile shingles to give your property an improved curb appeal.
You can trust our company to handle all of your residential and commercial roofing services because we are GAF-certified, which means we have passed an extensive test to prove our knowledge of roofs. Our team has worked with all roof types, including commercial buildings with a flat roof, residential homes with tile roofs, asphalt shingles, slate, concrete, metal, and more. You can trust us to do the job right!
The Search For Roof Installation Near Me Is Over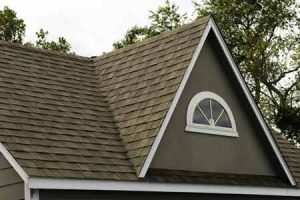 Repairing an asphalt shingle roof with another layer of asphalt shingles isn't recommended because it adds unnecessary weight to your roof. Depending on the design of the roof, some can last up to fifty years. However, if your building's roof is more than ten years old and hasn't undergone regular maintenance and repair when needed, it may be more cost-effective to replace the entire thing rather than attempt extensive repairs. If you're unsure whether your building's current roof should be repaired or replaced, contact us today! We will assess your property and provide an estimate for either option.
Our top priorities at Elite Construction & Roofing are dependable results and customer satisfaction. No matter what type of roofing material we are installing on your residential or commercial property, we want to ensure that it not only lasts for years to come but also that you are happy with the results. Our team of professional roofing contractors works closely with each of our customers from start to finish to make sure you are satisfied throughout the entire process!
Get Professional Roof Installation Service Today
There is no room for error when it comes to your home or business's safety and security. That's why we only hire knowledgeable roofing experts who know how to work with different types of roofs. We will make sure that your roof lasts as long as possible while also making sure that your home looks beautiful on the outside, too.
Our team of experienced professionals is committed to providing the highest quality workmanship on time and within budget. We are dedicated to making your project a success by working closely with you through every step of the process. You can count on us for dependable service, clear communication and teamwork. If you're looking for a team of contractors you can rely on to install your new roof, don't hesitate to call Elite Construction & Roofing today!