Metal Roof Installers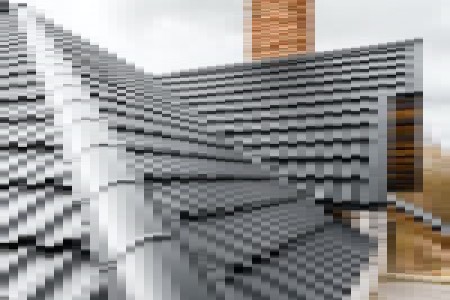 Metal roofing systems from Elite Construction & Roofing and Roofing are durable and can last decades if maintaned properly. Metal roofs are a popular option for commercial buildings along with residential properties in the Longmont metropolitan area. The roofing experts at Elite Construction & Roofing and Roofing have decades of combined experience when it comes to metal roofs and metal roofing system installations. We are a GAF-certified company and we use high quality roofing materials in every one of our roofing projects, whether we are performing residential roofing services or repairing commercial roofs.
Metal Roofing Companies
If you're looking for durable roofing materials, you can't get much more durable than metal roofing. Our team of roofing contractors can guide you through common roofing materials, including aluminum roofing, coated steal roofing, and a variety of other metal roofing styles. If you're ready to start your metal roofing project, call us today for an estimate!
Metal Roof Replacement
Our expert contractors follow strict installation procedures and receive professional training, along with continuing education, to ensure that you are getting the best quality roof. Business owners and homeowners alike applaud our customer service and our decades of experience. If you're looking to replace your roof, a metal roof replacement may be a great option here in Longmont, Colorado. Metal roofs can withstand harsh weather, such as hail damage, much better than traditional shingles. You can also choose a metal roof manufactured with recycled materials!
How Does Hail Affect Metal Roofs?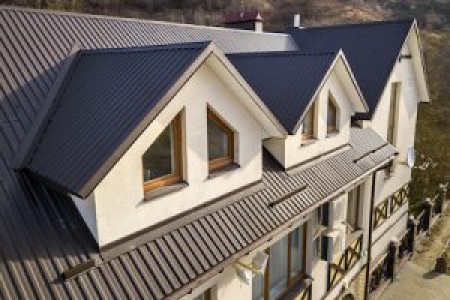 "I am considering having a metal roof put on my home. I live in Longmont, and it's been suggested that hail will be an issue with this type of roofing material. I was wondering if anyone out there can provide some insight about how hail affects metal roofs?"
The short answer to your question is "yes", hail does affect metal roofs. However, depending on the size of the hail, and the angle at which it hits the roof (whether vertically or horizontally), it can cause vastly different types of damage—from breaking down top coatings and peeling paint to actually damaging the structural integrity of the roof itself!
However, it should be noted that with regular roof inspections from professional roofing contractors at Elite Construction & Roofing and Roofing, you can avoid extensive metal roof repair with regular roofing maintenance.
Metal Roofers Longmont CO
If you're looking for a high-quality metal roofing contractor, look no further than Elite Construction & Roofing and Roofing here in Longmont, Colorado. In addition to metal roofing, we offer commercial roofing services, residential roofing services, and more. We are GAF-certified and are leaders in the roofing industry. We make sure each of our team members is properly trained. If you're ready to get started on an investment-grade roofing project, it's time to call Elite Construction & Roofing and Roofing for a roof inspection and estimate!