Flat Roofing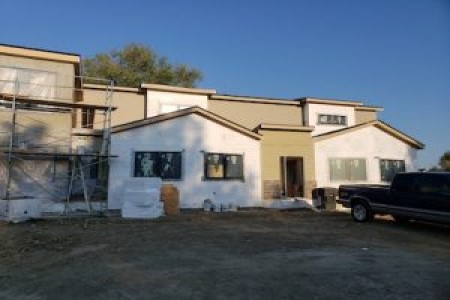 Flat roofs are one of the most common types of roofs, especially for commercial properties, in the Longmont area because they are affordable and durable. Elite Construction & Roofing and Roofing uses high-quality materials and employs experienced contractors to ensure that your roof installation is completed properly, on time, and within budget.
The Benefits of a Flat Roof
Here at Elite Construction & Roofing and Roofing, we are GAF certified. We have the skills, qualifications, and licenses necessary to ensure your new flat roof is successfully installed. Each roofing project is completed with high-quality roofing materials, whether we're installing a flat roofs on commercial buildings or if it's a residential roofing job. Some of the benefits of flat roofs include:
1. Easier Maintenance
Flat roofs, because of their low pitch, are easier to get onto, making certain aspects of roof maintenance easier to complete. As a certified GAF company, we fully understand the necessity of having a well-structured roof maintenance program. To keep your property's roof in great condition, it's best to be proactive and stay ahead of any roofing issues before they have a chance to worsen (which could result in more expensive repairs or the need for a roof replacement). Elite Construction & Roofing strictly follows GAF's roofing maintenance guidelines. Call today for more information about our flat roof maintenance program.
2. Cost-Effective
Due to their low pitch, flat roofs are often cheaper to install due to the lower cost of roofing materials. While flat roofs tend to work well in Longmont's dry climate, you need to ensure that the roofing contractors performing the installation are experienced roofing experts, like the team at Elite Construction & Roofing.
3. Durability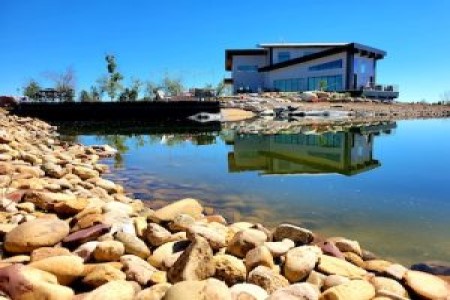 Many flat roof systems are incredibly durable. The roofing materials allow the flat roof to last for a long time, which is a major benefit, especially for commercial properties. Our commercial roofers can walk you through all of your flat roofing options, as well as other roof types for commercial roofs.
4. Space and Storage
Many commercial property owners use the flat roof as storage. Flat roofs can also function as a garden area or rooftop function area.
Benefits of TPO Roof Installation
At Elite Construction & Roofing, our TPO roofing systems are a popular choice for commercial property owners. TPO roofing membranes (along with EPDM roofing materials) are 100% recyclable and may qualify your building for Energy Tax Credits. The team of commercial flat roof contractors at Elite Construction & Roofing can either repair and maintain your existing TPO roof or install a new TPO commercial flat roof. Our flat roofing services include maintenance, repair, flat roof replacement, and installation. Elite Construction & Roofing is an excellent option as your commercial roofing company.
1. Resistance to Corrosion
PVC commercial roofing systems are one of the most durable roofing options, especially for commercial buildings in the Longmont area (due to its arid climate). TPO roofing is resistant to corrosion and is dependable year-round.
2. Energy Saving
When you invest in a new TPO roofing system for your commercial roof, you can help the environment (and your wallet) by reducing your energy use. The flat roofing contractors at Elite Construction & Roofing are expertly trained in flat roofing systems.
Licensed Roofer Near Me
In Longmont, Colorado, you don't have to look far when you need a flat roof company and licensed contractors to complete your flat roof installation. Our experienced team has decades of combined experience in the roofing industry. Call today to learn how a new flat roof can help with your property's energy bills!