How Do I Find Commercial Roofing Near Me?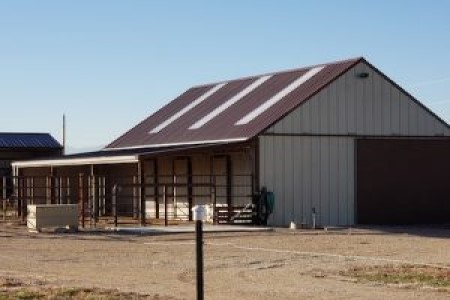 If your property is in the Fort Collins, Colorado metropolitan area, you don't have to look far for a commercial roofing contractor. Commercial roofing is a valuable, and sometimes overlooked, aspect of maintaining your commercial property. A leaky ceiling or water damage could lead to inconvenient closures and hefty repairs. Why not get the best deal you can for your place with the benefit of quality work? Our prices at Elite Construction & Roofing are competitive, our standards high! We know how important roofs are on properties–getting them checked up on is an essential maintenance procedure that shouldn't be forsaken for lower costs elsewhere.
Commercial Roofing Repair
Protect your commercial property with regular maintenance and necessary roof repairs. Commercial roofs are designed to last for decades, but they need regular maintenance and repair to keep them in good shape. If you have an old roof that needs replacing or if you're looking for a contractor who can install a new one, Elite Construction & Roofing and Roofing is the company for you. Our commercial roofers can work on a variety of roofing materials, including TPO, EPDM, asphalt, tile, slate, and more. Each one of our commercial roofing experts is professionally trained while offering top-quality workmanship at competitive prices.
Our team of experts has been installing and repairing commercial roofs for decades in the Fort Collins area so we know what it takes to get the job done right – on time and within budget! Contact us today to learn more about our services or schedule an appointment with one of our estimators. You'll be glad you did!
How Can I Tell if My Roof Has Hail Damage?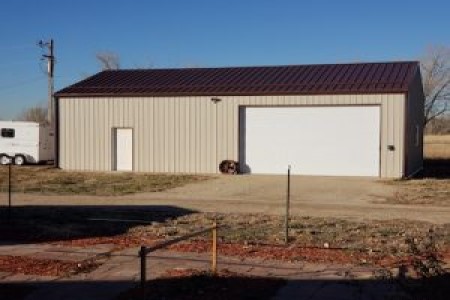 If you live in Fort Collins, then you may be wondering how to discern if your roof has hail damage. Though it can be difficult to know for sure, there are a few telltale signs that can indicate the presence of hail damage on your roof.
First and foremost, look for cracks or tears along the shingles themselves. Cracks typically appear as lines running parallel to one another across a shingle's surface while tears are usually more jagged with irregular edges. In some cases, these cracks or tears will extend up into the underlayment which is what lies between the shingles and helps keep them in place. In these cases, it's critical that you hire a quality roofing company with experience in the commercial roofing industry to repair your hail-damaged roof. Our roofers are expertly trained in roofing technologies and a variety of roofing systems.
Commercial Roofing Contractor
A roof is a building's most important feature. It protects the interior from rain, snow, and sun damage. Commercial properties require roofs to be sturdy enough for heavy items like machinery or vehicles while still being able to manage high winds speeds and rainfall volumes due to their location in metropolitan areas. As a property owner, it can be overwhelming trying to find the right commercial roofing contractor that will meet your needs and budget requirements. No matter your roofing project, Elite Construction & Roofing and Roofing has the roofing solutions you need. Call today to get started on your commercial roof project, whether it's installation, repair, or replacement.
What Type of Roof Should I Get?
If you own a commercial property in Fort Collins, one of the most important decisions is roofing material. There are many options to choose from and it can be difficult to know which type will work best for your property. One option is metal roofing; this offers good protection against wildfires and extreme weather conditions. Another option is asphalt shingle; these roofs are affordable and easy to maintain but require more frequent installation than other types of materials. Finally, clay tiles offer great insulation properties that help with heating costs during winter months while also providing an attractive aesthetic appeal. The decision ultimately comes down to what you want out of your roof as well as budget considerations like cost per square foot or length of warranty offered on the product being purchased.