The Commercial Roofing Contractor You Need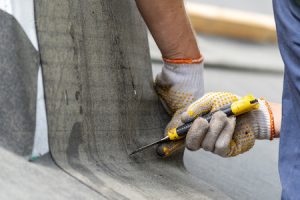 Elite Construction & Roofing is a premium commercial and residential roofing contractor who is fully licensed, insured, and bonded. Quality roofing workmanship at an unbeatable price is our priority – when you hire us, you can expect excellence in roofing backed with excellent customer service. Our team of experienced contractors provides a variety of services focused on meeting the needs of any project and exceeding your expectations. With so many options, we make sure that you feel secure and confident in your investment each step of the way. We want the best for our customers and are proud to set ourselves apart from other roofers in the area.
Your Source for Roofing Expertise 
Elite Construction & Roofing is proud to be recognized by the Tile Roofing Institute and GAF, North America's largest roofing manufacturer, celebrated by the Roofing Consultant Institute, and has received a Haag residential and commercial inspector accreditation. Furthermore, our company has won GAF's President's Club designation, the highest level award that a Master Elite Contractor can earn. But Elite Construction isn't focused on our excellence awards, we are focused on you. Our commercial roof installations are nothing short of perfection for all projects we are involved with due to our experienced team of commercial roof specialists. Our team of experts goes above and beyond expectations to meet each client's individual goals and budgets, all while providing superior roof solutions. We remain passionate about delivering quality roof services that surpass all industry standards.
Upgrade with Durable Roofing Options for Every Business
Our commercial roofing company offers customers the best of both worlds: quality and service. We use top-of-the-line, durable roofing materials from brands like GAF®, Mule-Hide®, and VELUX® to construct reliable roofing systems that are designed to last. Our experienced team of experts provides efficient, timely work with uncompromising attention to detail. Replacing an outdated roof can also provide benefits such as energy-efficient upgrades that will save you money on your energy bill. Additionally, we back all roofs with warranties providing an added layer of assurance that your investment is well protected. We make it a mission to ensure our customers understand the various options available so they can make informed decisions on what commercial roofing solution is right for them and fits within their budget.
Expert Roofers You Can Count On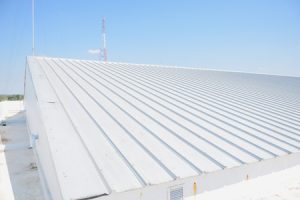 Our excellence in roofing is backed by our 15 years in the industry and customers who are thrilled with the dedication to perfection in our work. At Elite Construction & Roofing, we value craftsmanship alongside excellent customer service. We take pride in doing an outstanding job every single time and always strive to provide competitive prices for our customers' satisfaction. Your roof is an essential part of your property, so don't settle for a lower cost from another provider – you deserve the highest caliber of excellence that only comes from a family-owned, experienced construction and roofing company. Call us today, and let us show you what the best roofing company in the industry looks like.
Upgrading Your Commercial Property? Call Us
At Elite Construction & Roofing, we understand that all projects are unique, and each commercial roofing job must be carefully planned, scheduled, and managed in order to exceed customer expectations. Whether you are a business looking for commercial roofing installation or just require a quick roof inspection, customer satisfaction is our top priority. Our commercial roofing services come with the personalized touch of our owner's involvement from start to finish, so your commercial roof will be built with quality and accuracy. Make sure your commercial roof is in tip-top shape — call us today to get started on your commercial roofing project!