Your Choice for Commercial Roofing Services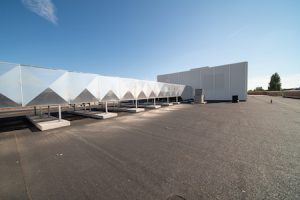 At Elite Construction & Roofing, we take pride in our attention to detail when it comes to roofing and remodeling. As a family-run business, we draw on years of experience in the industry to provide top-quality workmanship when it comes to all aspects of commercial roof installation and repair. We have carefully hand-picked a team of skilled workers with the knowledge and expertise – from the initial project discussion until completion – so that we can exceed customer expectations every time. Our commitment is apparent in our excellent care throughout each roofing project, which is supervised and inspected by our company business owners on every job.
First Rate Roofing Materials
As a commercial roofing company, we've always been committed to serving our customers with the utmost professionalism and care. Our experienced team of experts guarantees thorough, efficient and timely work without ever compromising on quality. We use only top-of-the-line, durable product brands such as GAF®, Mule-Hide® and VELUX® to ensure that all commercial roofs are built to last. We also provide stellar warranties for our products to give you peace of mind knowing your investment is secure. We strive to make sure that every customer understands their options so they can make an informed decision on what best suits their commercial roofing needs according to preference and budget.
We Take Care of Commercial Roofs of Any Style
Our commitment to quality has earned us certifications from the Tile Roofing Institute and GAF, North America's largest roofing manufacturer, as well as recognition from the Roofing Consultant Institute and a Haag residential and commercial inspector. To top it all off, Elite Construction & Roofing holds an esteemed position as a recipient of GAF's President's Club designation—the highest level award a Master Elite Contractor can earn within their Certified Contractor Program. Through these recognitions, Elite Construction & Roofing upholds an excellent reputation for quality assurance and provides award-winning roofing services for our clients.
We Use The Highest Quality Roofing Materials For Every Project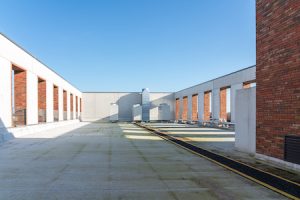 Elite Construction is no stranger to commercial services that amaze our clients. We have been in business for over fifteen years and offer a wide range of roofing materials, from traditional asphalt to composite, EPDM metal, PVC, Slate, TPO and more. Our experienced roofers are also certified experts in flat roofs and sloped roofing systems, so you'll always get professional services regardless of the building project. For those looking to combine their roofing service with remodeling, we're proud to be able to provide quality commercial roofing materials and superior customer service. We also stand by our roofs, offering commercial warranties ranging from 10-30 years, depending on the material of choice. No matter the size or level of complexity, you can trust that Elite Construction will deliver exceptional work to the entire structure.
The Leading Commercial Roofing Contractors in Longmont
We are committed to providing the best value when it comes to roof replacement, installation and maintenance. Our residential inspectors provide a free quote, and our experts deliver top-quality work on schedule and at competitive prices. We are proud of our attention to detail, with every project receiving the same level of professional care and diligence, backed by our satisfaction guarantee. When you're looking for stellar home restoration and quality installation, look no further than Elite Construction & Roofing.