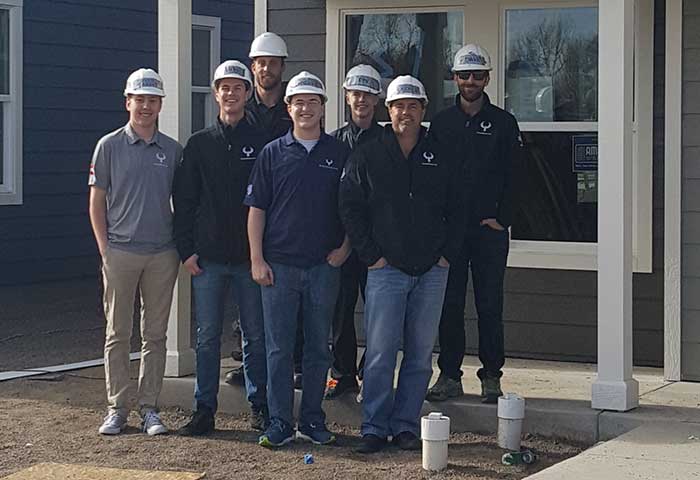 Your Contractor Of Choice
Elite Construction & Roofing in Denver consists of well-trained, experienced and skilled craftsmen for all of your new construction & remodel work regarding roofing, siding, windows, painting, decks, gutters, concrete, and general handyman services. From the time we first discuss your project to its completion, our focus is on customer service, clear communication and teamwork. Projects are carefully planned, scheduled and managed to exceed our customers' expectations. Every project is owner-supervised and inspected. Our high standards of craftsmanship, combined with reliability and integrity and our unparalleled customer service result in a growing community of satisfied and repeat customers.
How Do I Find the Best Roofers Near Me?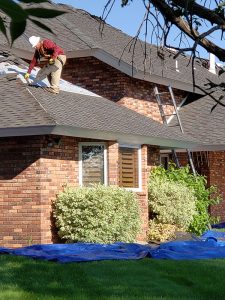 If you're in Fort Collins, Denver, or Northern Colorado, you don't have to look far for experienced roofing contractors and excellent service. Elite Construction & Roofing is a licensed, insured, and bonded general contractor. This means you are working with a legitimate remodeling and construction professional when you choose us. We are also a member of the Roofing Consultant Institute and a Haag residential and commercial inspector, plus we have been certified by the Tile Roofing Institute and GAF, North America's largest roofing manufacturer. These certifications point to our commitment to quality, giving you peace of mind knowing that your home or business is in good, capable hands.
Collectively, our staff boasts of 50 years of experience, having worked with nearly all windows, roofing systems, and paint products for a variety of exterior projects. Every day, we work hard to be superior contractors, guaranteeing we complete your project with speed and precision at a reasonable price.
Local Roofing Company
Elite Construction & Roofing is a top-notch roofing repair contractor in Denver and the Front Range of Colorado. We have experienced industry professionals dedicated to quality service. Our team of roofing experts handle storm restoration, repairing shingle roofs, or fixing roof leaks or holes. We always make sure to give every project the time and attention it needs to meet your highest expectations.
Servicing all your roofing needs in your Denver neighborhood!
Whether you are in 80229, 80024, 80037, 80260, 80233, 80640, 80221, 80216, 80036, 80035, 80030, 80614, 80031, 80241, 80234, 80266, 80205, 80207, 80238, 80211, 80202, 80294, 80265, 80293, 80212, 80264, 80239, 8060280201, 80217, 80243, 80244, , 80248, 80256, 80257, 80259, 80261, 80263, 80273, 80274, 80281, 80291, 80299, 80006, 80218, 80206, 80262 ,80203, 80041, 80020, 80220, 80040, 80204, 80038, 80034, 80002, 80047, 80010, 80023, 80005, 80045, 80230, 80022, 80004, 80214, 80033, 80209, 80246, 80042, 80601, 80021, 80223, 80247, 80219, 80224, 80215, 80208, 80012, 80210, 80011, 80226, 80222, 80231, 80249, 80225,80007, 80046, 80603, 80027, 80232, 80019, 80017, 80150, 80151, 80155, 80110, 80113, 80014, 80044, 80236, 80026, or 80237.
We are waiting and ready to help you with all your roofing needs in Denver!
Types of Roofing We Can Work On
Elite Construction & Roofing in Denver has been in the roofing business for over fifteen years. This experience coupled with our extraordinary customer service means that we are the roofing contractor for you whether you need commercial roofing services or residential roofing services. We work with a variety of roofing materials and roofing projects, so you can rely on us for any of your roofing needs including:
All phases of construction
Any flat roofing system
Asphalt Roof
Composite Roof
Concrete Roof
EPDM Roof
Metal Roofs
Modified Roof
PVC Roof
Slate Roofs
Sloped Roofing Systems
Spray Foam
Tile Roof
TPO Roof
And more!