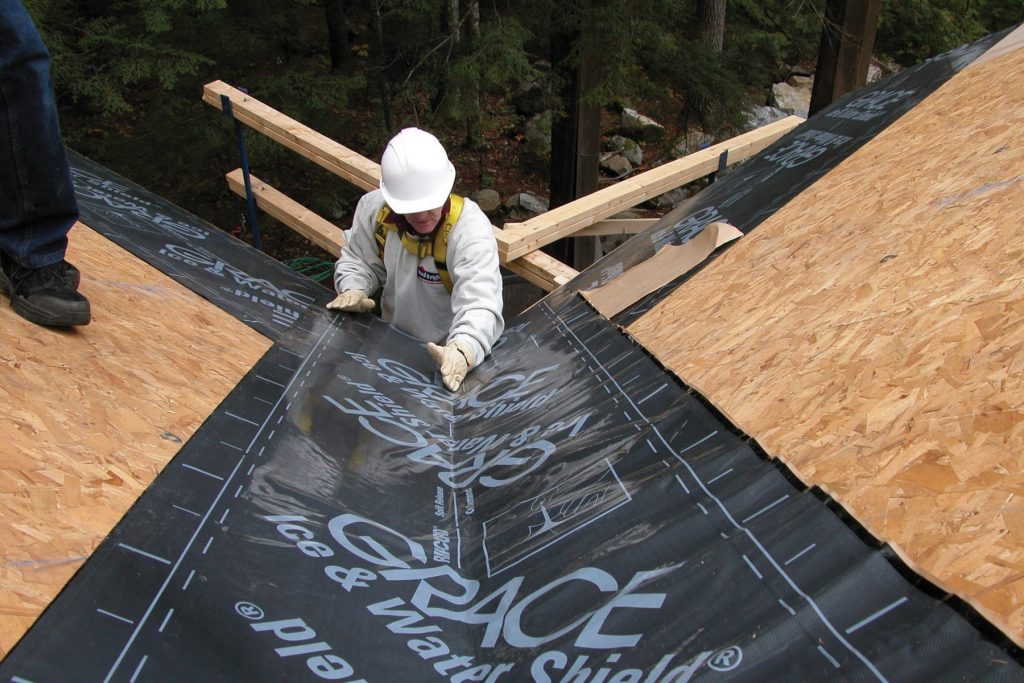 While hiring a Roofing company Fort Collins for your home's Roof replacement, you should consider this an investment in the future, it can add value to your home or property. It is important to have an inspection performed regularly to ensure that the existing roof is still safe for occupants. A typical roof has a lifespan of approximately 20 years. However, this can vary depending on location, type, previous damage, and weather events. Regardless of your home's age, you should contact the Best Fort Collins Roofing Company to inspect your roof.
There are several things to look for when buying a roofing underlayment. You must consider its durability, as the weather can directly affect its working condition. Some products are not durable enough or do not perform well in tough weather conditions. In such a case, you should consider checking reviews on the product's reliability. Reliable brands aim to deliver the best value for your money. Buying one from such a brand can ensure the best value for your money.
It can be a good choice for residential roofing. ArmorLay 25 is a high-quality product that weighs less than 25 pounds per thousand square feet. Its design is also sturdy and versatile. It features a 60-day UV ray exposure and the best texture in the business. It is suitable for residential and commercial roofing. This underlayment is compatible with asphalt shingles, residential metal roofing, and cedar shake roofing.
There are two main types of underlayments: synthetic and natural. Synthetic underlayments are more expensive than natural ones, but have their advantages. They resist water better and are breathable. They also offer better protection against wind and rain than natural materials. Both types of underlayment are suitable for most types of roofs, although the latter has the advantage of being more durable. For more information, check out the different types of underlayment and make the best choice for your project.
Felt is a common choice but is outdated and will only result in a lower roof quality. Rubber synthetics take more time to install, which drives up the cost. Instead, choose a quality, fast- installation product, such as Barricade UDLs. It is durable and breathable, with a non-skid double-sided coating. In addition, Barricade UDLs have the best tear-resistance and outperform all synthetics.
Regardless of the type of underlayment you choose, it is important to consider the weather conditions in your area before installing it on your roof. It is crucial to select a waterproof product that resists water and UV rays. If you live in a sunny region, you may also want to choose a shingle underlayment that reflects sunlight, which will reduce the amount of damage to your roof.
You can choose between synthetic or organic underlayment. Organic felt is a natural product made of organic fibers. Felt is waterproof and absorbs moisture, but will eventually break down. Higher-quality underlayment is more expensive, but it will last longer. It will also be sturdier than cheaper ones, as asphalt is the most expensive component of a roofing system. It is also recommended for steep-sloping roofs.
For your roof, it's important to choose the right underlayment material. If you're using tar paper, you should consider getting a rubberized asphalt instead. This material contains little asphalt, which means that it won't warp or buckle when a storm hits. And you don't have to worry about it cracking or buckling in the middle of the night. It's waterproof and will protect your house from harsh weather conditions.
If you are concerned about the safety of your home during this process, you should consult the Best roofing company, and we definitely are the bests Fort Collins Roofing Company.