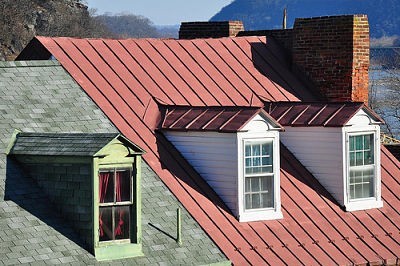 Considering a new roof? you should start looking at the Best local roofer to get the job done, and if you're looking for the Best Denver Roofer we might be of help
Composite roofing materials have become more popular in new construction and remodeling projects because they have many benefits. Unlike traditional roofing materials, which require a lot of maintenance and repair, composite roofs are durable and long-lasting. Composite roofs can last up to 50 years without requiring extensive repairs. Many of these materials come in a variety of colors, textures, and styles, so you can match them to any home's architectural style.
The advantages of composite roofing outweigh any drawbacks. Composite roofs are eco-friendly and recyclable after their lifespan. Another benefit is that they can mimic almost any type of roofing material. As a result, they are a popular choice for many homeowners. The trade-off is that composite roofing does not add value to your home like natural materials. However, if you're looking for an attractive roof, composite is a great choice.
Composite roof shingles are available in a variety of colors and styles. They contain an additive that makes them highly resistant to algae and mold. They also generally come with a 30-year warranty. Unlike traditional shingles, these shingles will not fade or crack. And since they're made of recyclable materials, they can help divert a lot of plastic from landfills. This is a good option for those who want a more environmentally friendly roof, but don't want to compromise on durability.
Compound shingles are another option for composite roofing. These shingles are made from different materials, such as asphalt, tar paper, wood, hemp fibers, and plastic. The result is a strong, durable, and solid roof that can withstand the elements. In fact, they are like a super shingle that's made from all sorts of materials. They can also be made from other materials, which make them a better option than ever.
Composite shingles are a type of composite roofing material that combines the durability of asphalt with the aesthetic appeal of laminate. Composite slate roofing is another type of composite roofing material that is becoming more popular among homeowners. While these shingles are often made of composite materials, there are some distinct advantages to each type. They're a good option for homeowners who want a unique look for their home. They're also more affordable than traditional slate.
While composite shingles look like real wood, they're far more durable than real ones. A composite shingle made of asphalt or a synthetic polymer will last at least 50 years. These roofing materials are also a lot easier to maintain than real cedar. For instance, they are easier to repair and maintain than their natural counterparts, which are prone to fungus growth and water damage. If you are considering composite shingles, consider the following: Composite roofs are relatively easy to install, but you will want to hire a roofing contractor to install it. If you're not a roofing contractor, ask a roofing professional for advice on the material and your shingles. A professional contractor can help you with every aspect of the process and provide you with a cost estimate. Composite roof materials come in various colors, shapes, and styles, allowing you to be as creative as you want.
If you're looking the best Denver Roofing Company don't wait twice to contact us as we're well established as the best Roofing Company in Denver