The Thornton, CO, Home Improvement Company Your Neighbors Trust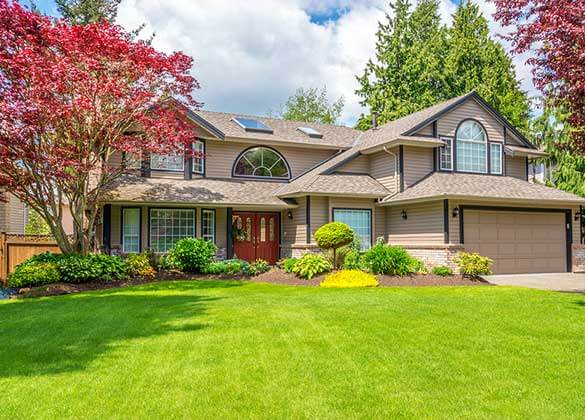 An experienced and knowledgeable home improvement contractor can be the best advocate of your Thornton, CO, home. You might be thinking of hiring a roofing specialist to replace your old shingles or improve your home's value, or maybe you have maintenance concerns or a roofing emergency that needs to be quickly addressed. Whatever your needs are, it's in our best interest to restore your roofing system to its full potential. It's our commitment to keep your family's safety in mind while we work in a timely, professional manner to handle your roofing, siding, or other exterior upgrade.
Apart from being your go-to roofing company in Thornton, CO, we are also a full-service contractor for siding, windows, gutters, painting, and decks. Regardless of your remodeling requirements, we can ensure a quality, hassle-free job every time.
The Contractor to Trust For Roof Repairs and Emergency Needs
Every home experiences wear and tear over the years, and the roof can be especially susceptible to damage from aging and intense weather conditions. To spot small issues before they turn into bigger, more costly emergencies, your roofing system should be inspected (and repaired) regularly by qualified roofing specialists, like our experts at Elite Construction.
We know that emergencies can happen any time, and that's why we are here for you 24/7 in Thornton, CO, if a roofing emergency does arise. We offer top-notch repairs at competitive prices, and can even help you out in filing your insurance claims. Our manufacturer warranties keep you protected.
Additional Services From Your Trusted Home Improvement Contractor
Here at Elite Construction, we understand that quality exterior work doesn't just stop at roofing. Our full line of home improvement services include:
Roof Repair
Roof Maintenance
Specialty Roofing
Metal Roofing
Flat Roofing
Storm Damage
Storm Restoration
Decks
Handyman Services
Commercial Concrete
Give Us a Call Today
With our wide selection of services from roofing and gutters to windows and siding, and everything else in between, we can weatherproof your home and give it a whole new look at the same time. Schedule your FREE consultation by calling our office at (720) 446-9633, toll free at (844) 538-9813, or by completing our convenient Contact Form.