Quality Construction and Restoration Services in Denver, CO, and the Nearby Areas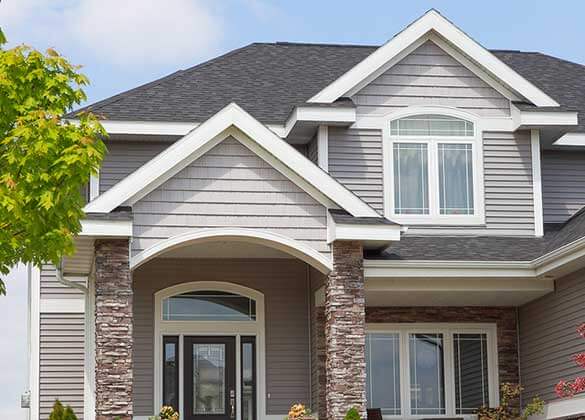 With decades of combined industry experience, Elite Construction is a reliable, expert construction and storm restoration company in Denver, CO, and the surrounding Front Range area — from Castle Rock to Fort Collins. We are proud to have developed a reputation for custom solutions that are delivered on time and on budget, as well as a history of giving back to the community. As certified and fully licensed contractors, we approach each project with a proven passion for high quality products and superior craftsmanship.
Our Professional Services
Elite Construction specializes in exterior construction and remodeling services that add functionality, beauty, and lasting value to your property. These include:
Roofing – Our comprehensive roofing services cater to both residential and commercial properties. From simple repairs and maintenance to entire roof and gutter replacements, we make sure your roofing system is in tip top shape. We handle a wide variety of roofing systems, including specialty and flat roofs.
Siding — Our elegant selection of siding products are designed to protect your property, enhance insulation, and endow it with a charming new look. We also offer painting services to redefine curb appeal.
Windows — Replacement windows are a proven way to give your property a new look and feel, as well as save on your energy bills. We will work with you to select the perfect window style and material for your property.
Storm Damage and insurance Claims — We will respond promptly to your call regarding storm damage assessments and restoration. We also know it can be an exhausting process, so we make sure to take the hassle out by providing insurance claims assistance.
Decks — Whether it's a new construction or an upgrade, we can take your outdoor living experience to a whole new level with our custom deck services.
Get Started on Your Project in Denver, CO Today!
Elite Construction provides the same meticulous care on every project. You can expect top-of-the-line installations backed with stellar warranties for your absolute peace of mind. Get started today on your construction or restoration project in Denver and the Front Range of Colorado — from Castle Rock to Fort Collins with a FREE estimate. Simply call us at (720) 446-9633 or fill out our convenient request form.